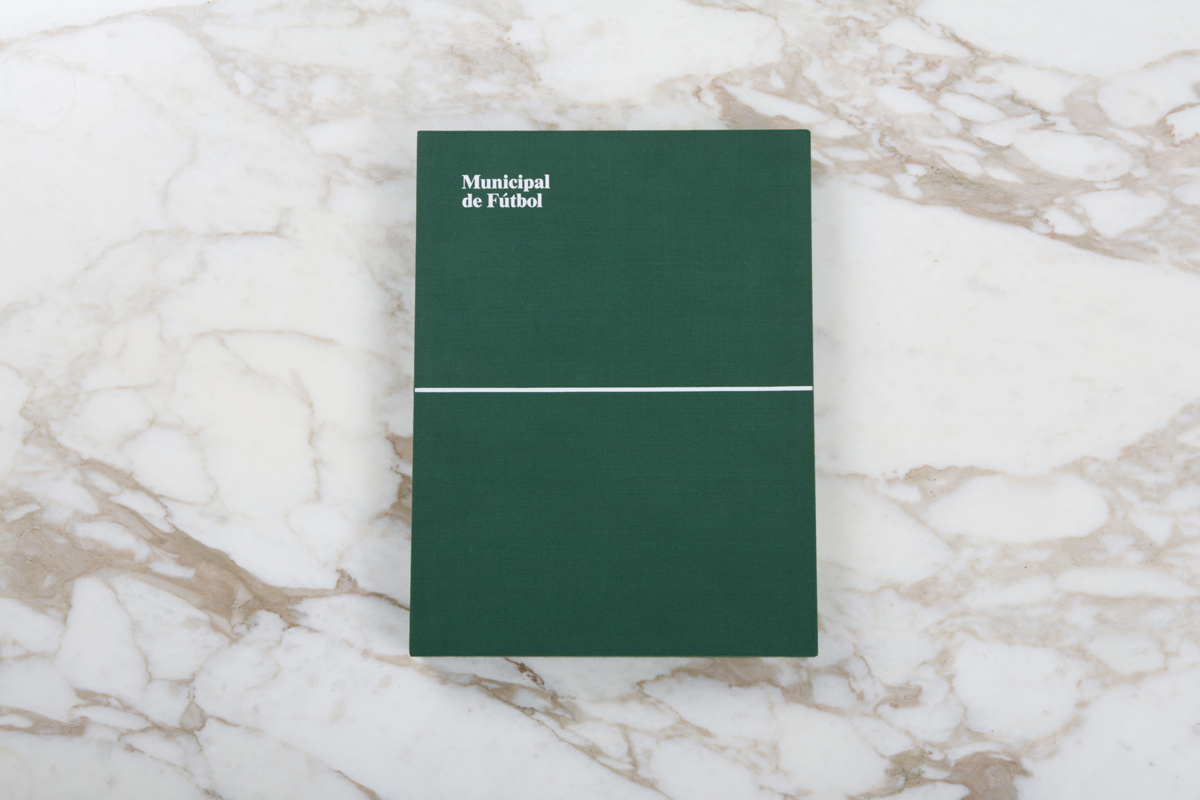 Essays by Jennifer Doyle. Photography by Michael Wells.
Municipal de Fútbol
Hardcover/boxed, 192 pp., offset 4/1, 260 x 350 x 40 mm
two books, one poster, nine artist lithographs, and a fútbol jersey, in cloth box
English and Spanish
Edition of 1000
ISBN 978-0-9816325-0-6
ISBN 978-0-9816325-1-3
ISBN 978-0-9816325-2-0
Published by Christoph Keller Editions, Textfield
$80.00 $40.00 ·
Distributed in North America by
Distributed Art Publishers
Municipal de Fútbol is a collaborative edition about amateur soccer in Los Angeles—the everyday experience of playing in pick-up games, weekend and night park leagues. Jennifer Doyle, a contributor to frieze and author of Sex Objects: Art and the Dialectics of Desire, has contributed two essays to the books, both with Spanish translation. Housed in an embossed green clothbound box with black ribbon pulls, the edition includes two clothbound books (one of which studies the game as it is played throughout Los Angeles, on hijacked baseball fields, back lots and public squares, and the other of which focuses on one field in particular, the ultra-scrappy and always animated Lafayette Park); one poster; artist lithographs by As-Found, Roderick Buchanan, Mari Eastman, General Idea, Jakob Kolding, Jonathan Monk, Arthur Ou, Peter Piller and Michael Wells; and a European National team adidas fútbol jersey with a "Municipal de Fútbol/Los Angeles Recreation and Parks" embroidered patch and a reflective silk-screened number. The edition is designed by Jonathan Maghen and photography is by Michael Wells.
"Fútbol bubbles up from the ground. It rains down on parks and leaks through walls. It rises like an irrepressible tide, and recedes only when everybody has to go earn some money for themselves and their families. Nobody playing here thinks it's going to make them rich. Or famoso. It is what happens instead of work." — Jennifer Doyle