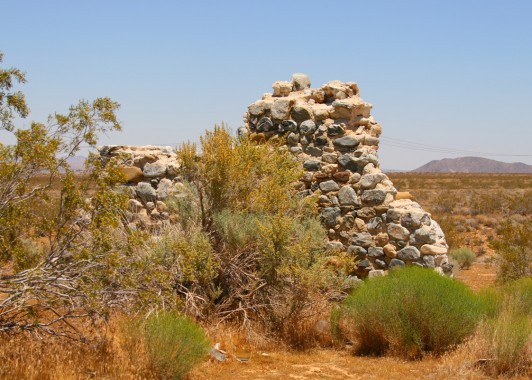 Llano Community Bookstore
CalArts Library and IKO IKO Space
Two-part temporary bookstore
April 5 — April 20, 2012
Organized by Textfield, Inc.
PART I
CalArts Library: Microfilm Room
24700 McBean Pkwy.
Valencia, CA 91355
Thursday, April 5, 1-6pm
PART II
IKO IKO Space
931 N. Fairfax Ave.
Los Angeles, CA 90046
Friday, April 6 — Friday, April 20, 12-7pm (Closed Mondays)
Llano Community Bookstore is a two-part temporary bookstore, hosted for one day (Thursday, April 5, 1-6pm) at the
CalArts Library
, and for fifteen days (Friday, April 6 to Friday, April 20) at
IKO IKO
in Los Angeles.
CalArts graduate students have selected titles from the Textfield Distribution Catalog, to be included in both parts, and will install/deinstall and work as Shopkeepers during PART I of the temporary bookstore, located in the CalArts Library Microfilm Room. PART II of the temporary bookstore will be hosted by IKO IKO in Los Angeles, and includes furniture, used for both parts, designed by WAKA WAKA.
The (fictional) bookstore is based upon, and takes its name from, Llano Del Rio, which was organized under the Llano Del Rio Company and was a corporate-run socialist Utopian society initiated by Job Harriman, following his narrow defeat in a runoff election for the mayorship of Los Angeles. Harriman believed that the success of socialism depended not only on politics, but also on the realization of socialist principles. Harriman did not attempt to reform all of society, but rather, he believed that by creating a functioning socialist community within the larger society of capitalism, the larger society would gradually convert to socialism.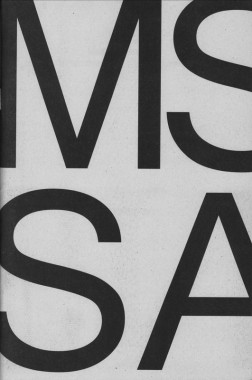 MacGregor Harp and Victor Hu, MS Sans
Softcover, 84 pp., offset 1/1, 6 x 8 inches
Edition of 500
Published by Cheap Art America
$5.00 ·
A celebration of the mundane. MS Sans invites thirteen contributors to explore the potential of the typeface Microsoft Sans.
"Each glyph feels as if constructed from rigid individual bits expressing no empathy for the bows and straights of the other. Compare these letterforms to the negative spaces of its progenitor Helvetica; whence MS Sans borrowed its original file name, helv.tff. Inspect closely how the stems of the lowercase b, d, g, p, and q bend not to their respective bowls. O, daughters and sons of the New House what brother of Arial is this? What absent father's nose is present in this numeral 1? And to whose crooked grandmother do we blame thine unspinely 8? Yet take no offense. Similar results manifest when a gaze is exercised on your humble narrator."
— Stewart Smith
Phil Chang
Arthur Ou
Eduardo Sarabia
Anna Sew Hoy
Temporary bookshop and exhibition
July 21 — August 25, 2011
Reception: Thursday, July 21, 6-8pm
Organized by Textfield, Inc.
Creatures of Comfort New York is pleased to present
No More Reality
, a temporary bookshop and exhibition organized by Textfield, Inc. The bookshop and exhibition will take place in Creatures of Comfort's adjacent project space at
205 Mulberry St
.
In conjunction with the bookshop, which will feature current and archived titles from Textfield Distribution, there will be an exhibition of work by artists that Jonathan Maghen has collaborated with through Textfield to realize various publishing projects. The exhibition will feature the works of Phil Chang, Arthur Ou, Eduardo Sarabia, and Anna Sew Hoy.
The bookshop and exhibition title have been appropriated from the Philippe Parreno work, No More Reality (the demonstration), 1991, which is a four-minute video of children demonstrating, and chanting the slogan and title ("No More Reality").