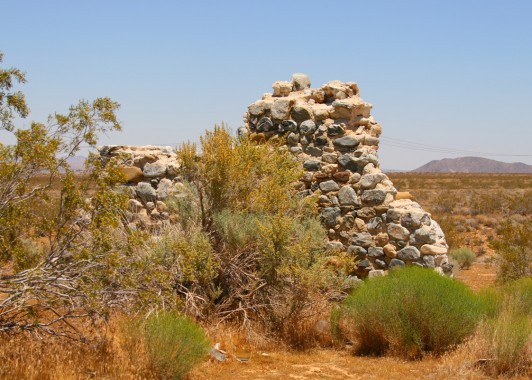 Llano Community Bookstore
CalArts Library and IKO IKO Space
Two-part temporary bookstore
April 5 — April 20, 2012
Organized by Textfield, Inc.
PART I
CalArts Library: Microfilm Room
24700 McBean Pkwy.
Valencia, CA 91355
Thursday, April 5, 1-6pm
PART II
IKO IKO Space
931 N. Fairfax Ave.
Los Angeles, CA 90046
Friday, April 6 — Friday, April 20, 12-7pm (Closed Mondays)
Llano Community Bookstore is a two-part temporary bookstore, hosted for one day (Thursday, April 5, 1-6pm) at the
CalArts Library
, and for fifteen days (Friday, April 6 to Friday, April 20) at
IKO IKO
in Los Angeles.
CalArts graduate students have selected titles from the Textfield Distribution Catalog, to be included in both parts, and will install/deinstall and work as Shopkeepers during PART I of the temporary bookstore, located in the CalArts Library Microfilm Room. PART II of the temporary bookstore will be hosted by IKO IKO in Los Angeles, and includes furniture, used for both parts, designed by WAKA WAKA.
The (fictional) bookstore is based upon, and takes its name from, Llano Del Rio, which was organized under the Llano Del Rio Company and was a corporate-run socialist Utopian society initiated by Job Harriman, following his narrow defeat in a runoff election for the mayorship of Los Angeles. Harriman believed that the success of socialism depended not only on politics, but also on the realization of socialist principles. Harriman did not attempt to reform all of society, but rather, he believed that by creating a functioning socialist community within the larger society of capitalism, the larger society would gradually convert to socialism.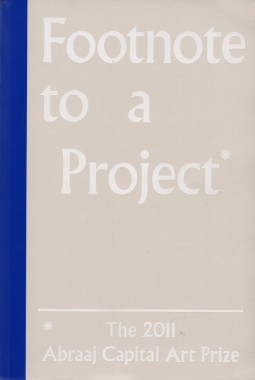 Sharmini Pereira, Oliver Knight and Rory McGrath, Footnote to a Project*
Softcover, 536 pp., offset 4/1, 210 x 310 x 35 mm
Edition of 2000
ISBN 978-0-9560704-5-6
Published by Abraaj Capital Art Prize
$35.00 ·
Conceived in collaboration with curator Sharmini Pereira design studio OK-RM and published on the occasion of the 2011 Abraaj Capital Art prize, Footnote to a Project* is a collection of images, citations and references that support and inform the creation of the five selected artworks. Informed by the book's title, the headline concept was to express the historical traditions of footnoting and its relationship with reading and writing. The designers adopted the use of a variety of typographic symbols traditionally used by type setters to indicate footnotes. The book takes the form of an enlarged paper back and is split into 5 equal parts — one for each artist — providing an in-depth documentation of the works through images and extended captions. The book is accompanied by two book marks intended to facilitate navigation between image and text.