Phil Chang
Arthur Ou
Eduardo Sarabia
Anna Sew Hoy
Temporary bookshop and exhibition
July 21 — August 25, 2011
Reception: Thursday, July 21, 6-8pm
Organized by Textfield, Inc.
Creatures of Comfort New York is pleased to present
No More Reality
, a temporary bookshop and exhibition organized by Textfield, Inc. The bookshop and exhibition will take place in Creatures of Comfort's adjacent project space at
205 Mulberry St
.
In conjunction with the bookshop, which will feature current and archived titles from Textfield Distribution, there will be an exhibition of work by artists that Jonathan Maghen has collaborated with through Textfield to realize various publishing projects. The exhibition will feature the works of Phil Chang, Arthur Ou, Eduardo Sarabia, and Anna Sew Hoy.
The bookshop and exhibition title have been appropriated from the Philippe Parreno work, No More Reality (the demonstration), 1991, which is a four-minute video of children demonstrating, and chanting the slogan and title ("No More Reality").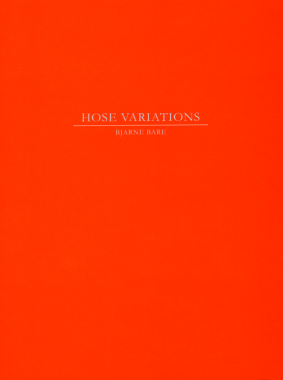 Bjarne Bare, Hose Variations
Softcover, 40 pp., offset 4/4, 190 x 260 mm
Edition of 500
ISBN 978-82-998640-0-8
Published by Cornerkiosk Press
$26.00 ·
Hose Variations is the first book by Bjarne Bare. This monograph, as the title suggests, consists of studies of hose variations. It is a study of time in between human interaction, where the dead moment, rather than the decisive, is in focus. The surroundings and placement of each hose reveal their owners character and is a light anthropological study of man, as well as a take on the traditional documentary genre of photography. It consists of Bares recent work from Berlin, Buenos Aires, Lodz, Los Angeles, and Oslo.