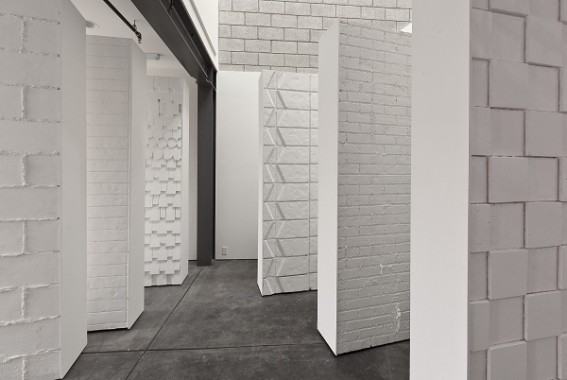 Book Affair
Saturday, February 11, 2012
10am-4pm
Organized by Fiona Connor & Co.
Various Small Fires
1212-B Abbot Kinney Blvd.
Venice, CA 90291
www.vsf.la
Book Affair will function as both a fair and a temporary library and will take place within the
current installation
, 'Murals and Print' by Fiona Connor.
While books will be offered for sale, the event will also be an opportunity for local publishers and artists to share titles and editions that are not always available to the Los Angeles community.
Along these lines, each participant will bring five books for either selling and/or sharing. A comprehensive bibliography with all participants and their titles will also be compiled and distributed. There will also be a xerox machine located on the premises for visitors to use.
Textfield, Inc. will display 5 books less than 10 inches, on a shelf provided by the organizers, and an Eduardo Sarabia vase/sculpture, placed on the seat of a chair/pedestal.
Book Affair will also display furniture made specifically for the event by Tahi Moore, Joshua Nathanson, Michael Ned Holte, and Fiona Connor among others.
Participants include: 2nd Cannons, A-Z video, Chinatown: the sequel, Dexter Sinister, Harsh Patel, Henry Glover, Kaleidoscope, Ooga Booga, Prism of Reality, Semiotexte, Textfield, Inc., Works Sited, and WorldFood Books.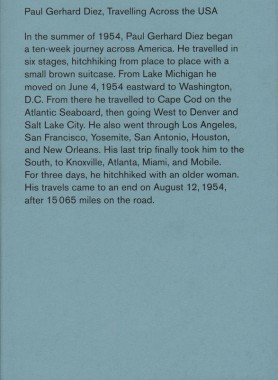 Paul Gerhard Diez, Travelling Across the USA
Softcover/with flaps, 176 pp., offset 4/4, 120 x 170 mm
English and German
Edition of 400
ISBN 978-3-9814530-1-0
Published by Bücher & Hefte
$35.00 · out of stock
The photo book
Travelling Across the USA
shows photographs by passionate amateur photographer and then student of theology Paul Gerhard Diez which he took during a journey across the USA in 1954. The photographer wrote a short comment on each picture.
Travelling Across the USA is published in a German and an English edition, with an accompanying essay by journalist Georg Diez, the photographer's son.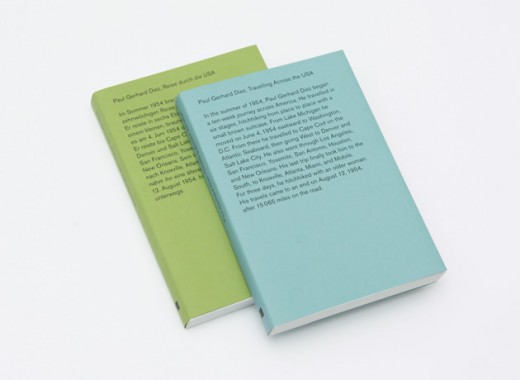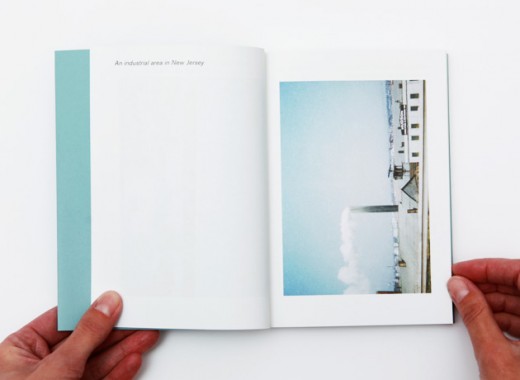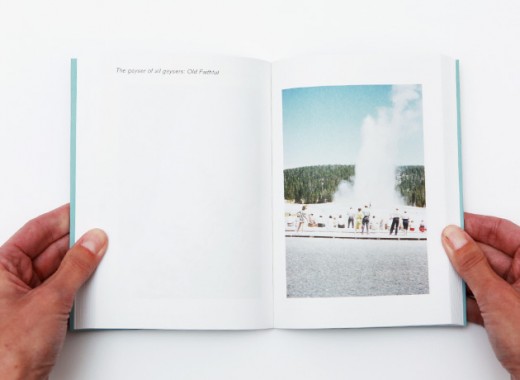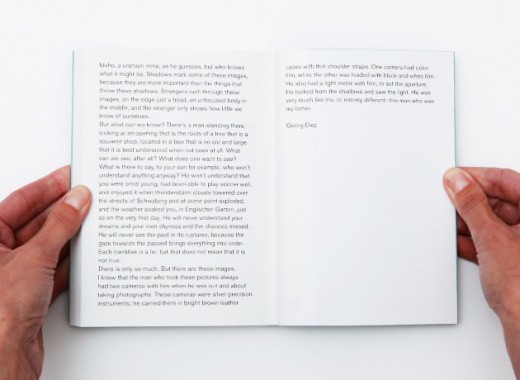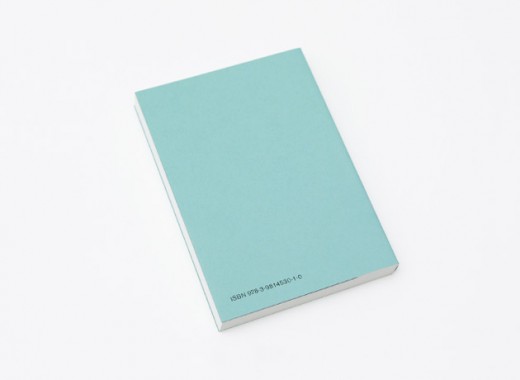 Elmar Bambach, Martin Fengel, Jörg Koopman, Julia Marquardt and Birgit Vogel, Ort
Softcover, 56 pp., offset 4/1, 240 x 325 mm
Edition of 500
ISBN 978-3-00-032613-4
Published by Bücher & Hefte
$18.00 ·
A publication is published, accompanying the exhibition
Ort
at Rathausgalerie, Kunsthalle.
Photographs by Miriam Bäckström, Bennie Baumann, Linus Bill, Stefan Burger, Rudolf Cohen, Michael Danner, Paul Gerhard Diez, Uschi Huber, Iski Behörde, Geraldine Jeanjean, Mårten Lange, Peter Langer, M + M, Richard Mosse, Andreas Neumeister, Taiyo Onorato & Nico Krebs, Peter Piller, Johannes Schwartz, Heidi Specker & Theo Deutinger, Erik van der Weijde, Matthias Ziegler. Texts by Simon Bieling and Swantje Grundler.