P & Co., Sara & Gerald
Newspaper, 12 pp., web offset 1/1, 11 x 17 inches [17 x 22 inches unfolded]
Edition of 500
Published by P & Co.
free* ·
*free copy with each order
P & Co. is committed to the form of the community broadsheet as a site for aesthetic discourse and informed cultural analysis.
Published on a biannual basis, each issue is loosely organized around a personality of historical significance and provides the occasion for a network of affiliates from diverse critical and artistic backgrounds to explore innovative modes of study.
With an emphasis on the free and uninhibited circulation of images, information and ideas, P & Co. reconsiders the material conditions of newsprint in a cultural sphere characterized by aggregate forms of social media.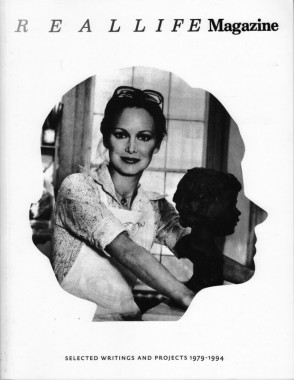 Real Life Magazine: Selected Writing and Projects 1979-1994
Softcover, 320 pp., offset 1/1, 8.25 x 11 inches
Edition of 1000
ISBN 9780978869700
Published by Primary Information
$30.00 ·
Real Life Magazine: Selected Writings and Projects 1979-1994
highlights a selection of writings and artists' projects from Real Life magazine, which was originally edited by artist, writer, and curator, Thomas Lawson and writer, Susan Morgan. Published in twenty-three issues from 1979-1994 as an intermittent black and white magazine, Real Life featured artists and art historians writing on art, media and popular culture interspersed with pictorial contributions. The development of the magazine through its 15 year history, traces the influences, development and transitions of artists through the 80s.
The anthology features writings by and about Dara Birnbaum, Eric Bogosian, Rhys Chatham, Mark Dion, Jack Goldstein, Felix Gonzalez-Torres, Kim Gordon, Dan Graham, Thomas Lawson, Louise Lawler, Sherrie Levine, Allan McCollum, John Miller, Dave Muller, Matt Mullican, Adrian Piper, Richard Prince, David Robbins, Ed Ruscha, Cindy Sherman, Laurie Simmons, Michael Smith, John Stezaker, Bernard Tschumi, Jeff Wall, Lawrence Weiner, and James Welling among others.