C Magazine 115, Participation
Softcover, 64 pp., offset 4/1, 210 x 295 mm
Edition of 2200
ISSN 1480-5472
Published by C Magazine
$7.50 ·
Issue 115, Participation, features essays by Vesna Krstich on how to make a 'Happening' classroom, Leah Modigliani on the Vancouver Occupations of 1971, Amy Fung on communities and antagonism, Rachel Anne Farquharson on recollecting through the works of Kerry Tribe, Petrina Ng and Lindsay Seers, as well as Corrine Fitzpatrick in response to our recent "Men" issue. C Magazine 115 also includes an artist project by MPA and Amapola Prada, book reviews and reviews of exhibitions by Jeremy Deller, Janieta Eyre, Emily Falencki, Sean MacAlister, Michael Maranda, Rory Middleton and Cindy Sherman, among others.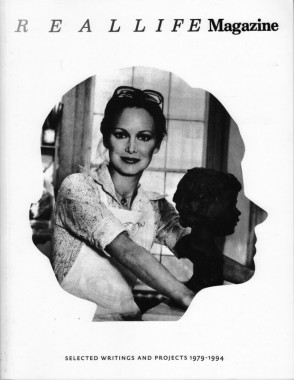 Real Life Magazine: Selected Writing and Projects 1979-1994
Softcover, 320 pp., offset 1/1, 8.25 x 11 inches
Edition of 1000
ISBN 9780978869700
Published by Primary Information
$30.00 ·
Real Life Magazine: Selected Writings and Projects 1979-1994
highlights a selection of writings and artists' projects from Real Life magazine, which was originally edited by artist, writer, and curator, Thomas Lawson and writer, Susan Morgan. Published in twenty-three issues from 1979-1994 as an intermittent black and white magazine, Real Life featured artists and art historians writing on art, media and popular culture interspersed with pictorial contributions. The development of the magazine through its 15 year history, traces the influences, development and transitions of artists through the 80s.
The anthology features writings by and about Dara Birnbaum, Eric Bogosian, Rhys Chatham, Mark Dion, Jack Goldstein, Felix Gonzalez-Torres, Kim Gordon, Dan Graham, Thomas Lawson, Louise Lawler, Sherrie Levine, Allan McCollum, John Miller, Dave Muller, Matt Mullican, Adrian Piper, Richard Prince, David Robbins, Ed Ruscha, Cindy Sherman, Laurie Simmons, Michael Smith, John Stezaker, Bernard Tschumi, Jeff Wall, Lawrence Weiner, and James Welling among others.