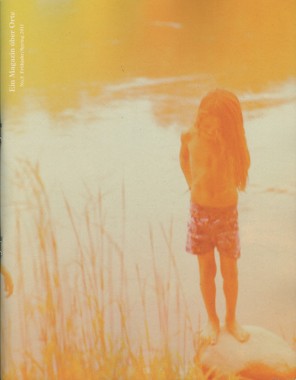 Ein Magazin über Orte 8, Paradise
Softcover, 84 pp., offset 4/4, 210 x 270 mm
Edition of 1000
ISSN 1866-2331
Published by Ein Magazin über Orte
$18.00 ·
Ein Magazin über Orte (A magazine about places) is published twice a year. It deals with a different location in every issue. The magazine collects works of various authors in the form of photographs, drawings and texts.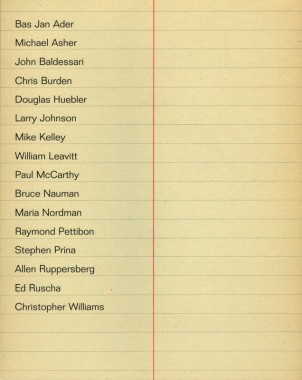 Gregory Williams, Art from Los Angeles: From the 60s-90s
Softcover, 48 pp., offset 4/4, 215 x 270 mm
English and German
Edition of 2000
ISBN 9783865603241
Published by Walther König
$26.00 ·
Since the 1960s, Los Angeles has been a hub for groundbreaking art. This slim volume features work by Bas Jan Ader, Michael Asher, John Baldessari, Chris Burden, Douglas Huebler, Larry Johnson, Mike Kelley, William Leavitt, Paul McCarthy, Bruce Nauman, Maria Nordman, Raymond Pettibon, Stephen Prina, Allen Ruppersberg, Ed Ruscha and Christopher Williams.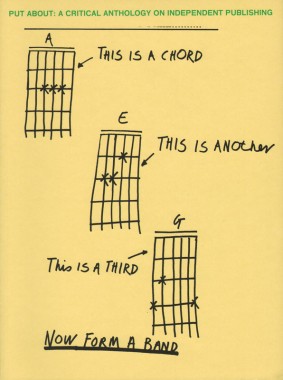 Maria Fusco and Ian Hunt, Put About: A Critical Anthology on Independent Publishing
Softcover, 194 pp., offset 4/1, 190 x 255 mm
Edition of 2000
ISBN: 1-870699-70-X
Published by Book Works
$40.00 · out of stock
Put About: A Critical Anthology on Independent Publishing presents a timely discussion about independent publishing and publishing by artists, focusing on books where the makers keep control of every aspect of production through to distribution. Combining an interest in what and why publishers and artists feel compelled to deliver such materials, together with the economic models, audience and networks of association that can give independent productions a wider cultural presence, this book features a broad range of written and visual pieces alongside 'case-studies' from a selection of contemporary international publishers. Contributors include: John Baldessari, Simon Bedwell, Michael Bracewell, Andrea Brady, Cabinet Magazine, Bonnie Camplin, Maurizio Cattelan, David Dibosa, Matthew Higgs, Stewart Home, Lucy Lippard, Emily King, Gunilla Klingberg, Jakob Kolding, John Miller, Paul D. Miller aka Dj Spooky, Aleksandra Mir, Stéphanie Moisdon, David Osbaldeston, Raymond Pettibon, Lynne Tillman, Nicolas Trembley, and Axel John Wieder.