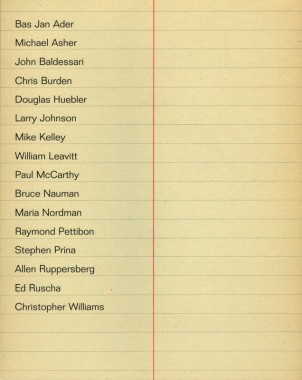 Gregory Williams, Art from Los Angeles: From the 60s-90s
Softcover, 48 pp., offset 4/4, 215 x 270 mm
English and German
Edition of 2000
ISBN 9783865603241
Published by Walther König
$26.00 ·
Since the 1960s, Los Angeles has been a hub for groundbreaking art. This slim volume features work by Bas Jan Ader, Michael Asher, John Baldessari, Chris Burden, Douglas Huebler, Larry Johnson, Mike Kelley, William Leavitt, Paul McCarthy, Bruce Nauman, Maria Nordman, Raymond Pettibon, Stephen Prina, Allen Ruppersberg, Ed Ruscha and Christopher Williams.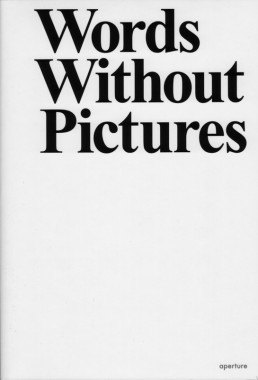 Alex Klein, Words Without Pictures
Softcover, 510 pp., offset 1/1, 5.75 x 8.25 inches
Edition of 2000
ISBN 978-1-5971114-2-3
Published by Aperture/LACMA
$25.00 ·
Words Without Pictures
was originally conceived by curator Charlotte Cotton and artist Alex Klein as a means of creating spaces for discourse around current issues in photography. Every month for a year, beginning in November 2007, an artist, educator, critic or curator was invited to contribute a short unillustrated essay about an aspect of emerging photography. Each piece was available on the Words Without Pictures
website
for one month and was accompanied by a discussion forum focused on its specific topic. Over the course of its month-long "life," each essay received both invited and unsolicited responses from a wide range of interested parties. All of these essays, responses and other provocations are gathered together here. Previously issued as a print-on-demand title, we are pleased to present
Words Without Pictures
to the trade for the first time as part of the
Aperture Ideas
series.