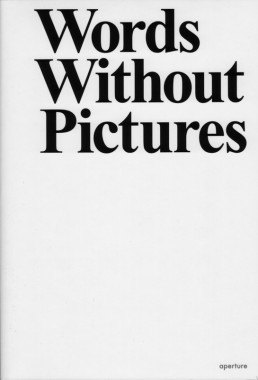 Alex Klein, Words Without Pictures
Softcover, 510 pp., offset 1/1, 5.75 x 8.25 inches
Edition of 2000
ISBN 978-1-5971114-2-3
Published by Aperture/LACMA
$25.00 ·
Words Without Pictures
was originally conceived by curator Charlotte Cotton and artist Alex Klein as a means of creating spaces for discourse around current issues in photography. Every month for a year, beginning in November 2007, an artist, educator, critic or curator was invited to contribute a short unillustrated essay about an aspect of emerging photography. Each piece was available on the Words Without Pictures
website
for one month and was accompanied by a discussion forum focused on its specific topic. Over the course of its month-long "life," each essay received both invited and unsolicited responses from a wide range of interested parties. All of these essays, responses and other provocations are gathered together here. Previously issued as a print-on-demand title, we are pleased to present
Words Without Pictures
to the trade for the first time as part of the
Aperture Ideas
series.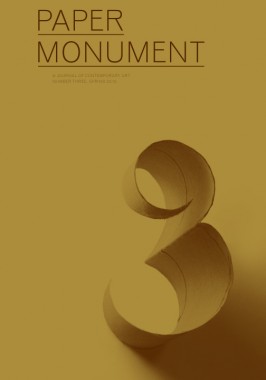 Paper Monument 3
Softcover, 84 pp., offset 4/1, 7 x 10 inches
Edition of 2200
ISSN 1938-8918
ISBN 978-0-9797575-3-2
Published by n+1 Foundation, Inc.
$12.00 · out of stock
Paper Monument is a journal of contemporary art published in association with n+1. It is edited by Naomi Fry, Dushko Petrovich, Prem Krishnamurthy, Jessica Slaven, and Roger White, and designed by Project Projects. Issue Three includes new artworks by Matthew Brannon, Leslie Hewitt, Munro Galloway, and Jessie LeBaron; and writing by Sarah Hromack, Lauren O-Neill Butler, James Bae, Christopher Hsu, and many others.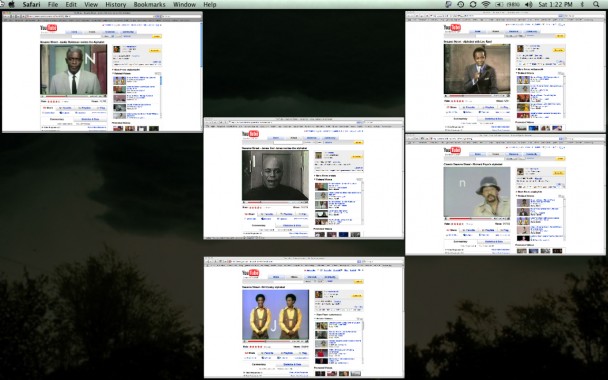 Nicole Miller, Alphabet, 2009
The Studio Museum in Harlem will open the fall/winter season with a major exhibition entitled 30 Seconds off an Inch. This survey will bring together contemporary artworks by a group of artists who, having absorbed the lessons of U.S.-based Conceptual art and identity politics, imbue their respective practices with a critical sense of play and irreverence adopted from Fluxus, Arte Povera, Gutai and Neoconcretism, among other international movements. 30 Seconds takes the singular practices and conceptual methods of black artists active on the West Coast in the late 1960s and early 1970s as a starting point–work that inspired a bodily engagement in conceptual practice.
Presenting approximately one hundred works by dozens of artists, the exhibition will provide an overview of a generation of artists who use a variety of media, including photography, video, large-scale sculpture, figurative painting and site-specific installations. 30 Seconds aims to show how this group of artists engages with the body and race in clever, subtle and astute ways.
Adel Abdessemed, Edgar Arceneux, Jabu Arnell, Kabir Carter, William Cordova,Thierry Fontaine, Charles Gaines, Deborah Grant, Rashawn Griffin, David Hammons, Maren Hassinger, Leslie Hewitt, Wayne Hodge, Rashid Johnson, Jennie C. Jones, Jayson Keeling, Simone Leigh, Glenn Ligon, Dave McKenzie, Nicole Miller, My Barbarian, Kori Newkirk, Chris Ofili, Demetrius Oliver, Karyn Olivier, John Outterbridge, Clifford Owens, Akosua Adoma Owusu, William Pope, Michael Queenland, Robin Rhode, Jimmy Robert, Nadine Robinson, Paul Mpagi Sepuya, Gary Simmons, Xaviera Simmons, Shinique Smith, Soda_Jerk, Kianja Strobert, Stacy-Lynn Waddell, and Nari Ward.
30 Seconds off an Inch
Opening: November 11, 7-9 pm
November 12, 2009 — March 14, 2010
The Studio Museum in Harlem
144 West 125th St
New York, NY