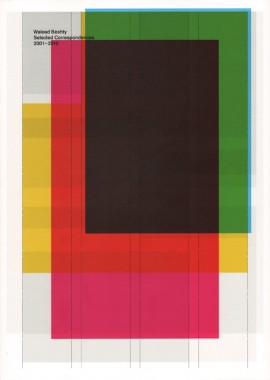 Walead Beshty, Selected Correspondences 2001-2010
Softcover, 128 pp., offset 4/1, 210 x 297 mm
Edition of 2000
ISBN 978-88-6208-135-1
Published by Damiani
$49.00 ·
In 2001, Walead Beshty began documenting the Diplomatic Mission of the Republic of Iraq to the former German Democratic Republic in Berlin. Still protected as sovereign territory under the Vienna Conventions, the embassy has stood abandoned since the early 1990s as, in Beshty's words, "a relic of two bygone regimes, unclaimable by any nation; a physical location marooned (by) symbolic shifts in global politics, a ruin set apart neitherby fences nor by millennia, but by the invisible and abstract mechanisms of international law". The site inspired his ongoing engagement with the invisible and marginal territories of globalization which provide an important line through his photographic and sculptural work of the past decade. Selected Correspondences focuses on three bodies of photographic work — two that deal with the Embassy directly and a third, Transparencies, which continues the question of place and movement. The work has been exhibited at the Hammer Museum in Los Angeles, Tate Britain, London, and the Whitney Museum of American Art in New York, among others, and is brought together here for the first time, accompanied by two new essays on the projects.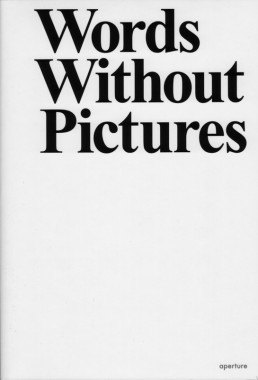 Alex Klein, Words Without Pictures
Softcover, 510 pp., offset 1/1, 5.75 x 8.25 inches
Edition of 2000
ISBN 978-1-5971114-2-3
Published by Aperture/LACMA
$25.00 ·
Words Without Pictures
was originally conceived by curator Charlotte Cotton and artist Alex Klein as a means of creating spaces for discourse around current issues in photography. Every month for a year, beginning in November 2007, an artist, educator, critic or curator was invited to contribute a short unillustrated essay about an aspect of emerging photography. Each piece was available on the Words Without Pictures
website
for one month and was accompanied by a discussion forum focused on its specific topic. Over the course of its month-long "life," each essay received both invited and unsolicited responses from a wide range of interested parties. All of these essays, responses and other provocations are gathered together here. Previously issued as a print-on-demand title, we are pleased to present
Words Without Pictures
to the trade for the first time as part of the
Aperture Ideas
series.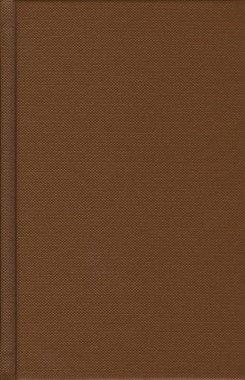 Dexter Sinister, Portable Document Format
Hardcover, 200 pp., offset 4/1, 4.25 x 6.75 inches
Edition of 1000
ISBN 978-1-933128-85-6
Published by Sternberg Press
$20.00 · out of stock
Over the past few years, Dexter Sinister has been interested in exploring contemporary publishing in its broadest, most exploded sense. The first part of this book consists of pieces of writings written since the conception of their New York basement workshop and bookstore in the summer of 2006. These writings were previously published online as PDFs in the Library at www.dextersinister.org. They were primarily written by Dexter Sinister or by one of a circle of regular collaborators, often for their house journal
Dot Dot Dot
, or as supplements to other books or exhibitions.
The second part consists of reproductions of a series of lithographic proof prints. Accompanying these prints are extended captions individually produced for different exhibitions in 2008. Each caption was composed in line with the manner of its accompanying image. Although never intended as a set, a number of generic themes emerged, such as abstraction, mathematics, logic, and cooperation. The book intends to demonstrate how ideas from the first part have been rechannelled in the second.