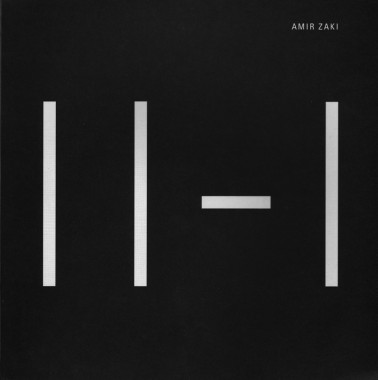 Amir Zaki, Eleven Minus One
Softcover, 122 pp., offset 4/4, 9 x 9 inches [26 x 36 inches unfolded]
Edition of 500
ISBN 978-0-26172-2-9
Published by LAXART
$75.00 ·
For this project,
Amir Zaki
carefully reconstructed and reinterpreted, in virtual 3D space, several photographs from a series made in the mid-1980's by Swiss artist duo Peter Fischli and David Weiss. Their photographs depict precariously balancing temporary sculptures that they intentionally constructed in a slap-dash manner. Their photographs of these sculptures were casually shot in their studio using unprofessional lighting and equipment. Through these photographs of temporary sculptural constructs made of household detritus, Fischli and Weiss subvert the idea of sculpture as a heroic manifestation of a unique and masterfully constructed object. Their work privileges the document over the sculpture, which Zaki interprets as an ironic inverse of the ubiquitous professional photographic documentation of the 'serious' sculpture found in so many art books and journals. In Zaki's adaptation of their work, there is a re-inversion at play as he privileges the sculpture again, but only as a 3D virtual non-object in order to destabilize their relationship. This has manifested as a series of short photorealistic animation loops and a foldout book based on the eleven different ways that a cube can be unfolded. Working with this methodology allowed Zaki to further interrogate the conventions and limitations of photography by exploring depictions of 'real' space, but without the restraints of actual physics or forces such as gravity. Zaki is interested in the perversion of using Fischli and Weiss photographs of quickly made, throw-away sculptures as a source to create an incredibly laborious photorealistic virtual 3D scene that can be explored from all angles, both through photographic and orthographic projections. In this project Zaki has also fetishized the sculptures by making them virtual, stylized and idealized. He has resurrected these sculptures and placed them in a world where they need not ever 'fall' (fail). In the animations Zaki has created, the sculptures simply spin, teeter or gyrate indefinitely. In the photographs Zaki has rendered for the book, the sculptures hover in a perfect orthographic projection space, surrounded by a black void.
The book is a complex foldout design that is quite difficult to describe in text. It is ten double-sided square pages. Each page spread unfolds into unique configurations of six squares that represent all sides of a cube. The images on each unfolded page spread depict 3D digital recreations of photographs from the series Equilibres by Swiss artist duo Peter Fischli and David Weiss. When fully unfolded, the book opens up to approximately 27 x 36 inches. It is an interactive object, and can be folded and unfolded in multiple ways, creating grids, cubes, and unfolded boxes, each creating a unique experience and juxtaposition of images. It is important to recognize the book in terms of a limited edition or a multiple. It is also more of an object with sculptural qualities and a tactile nature than a 'book' in the traditional sense.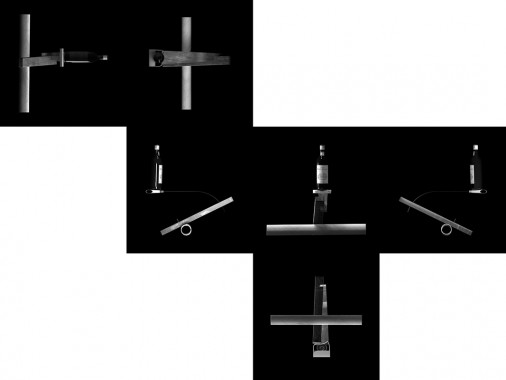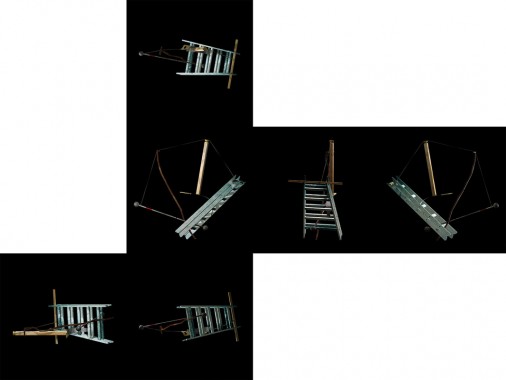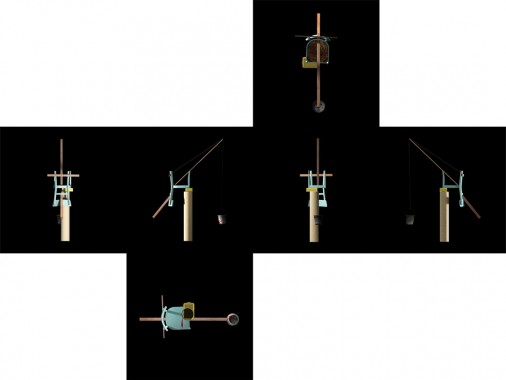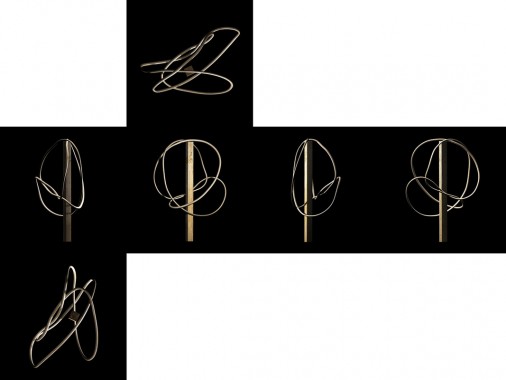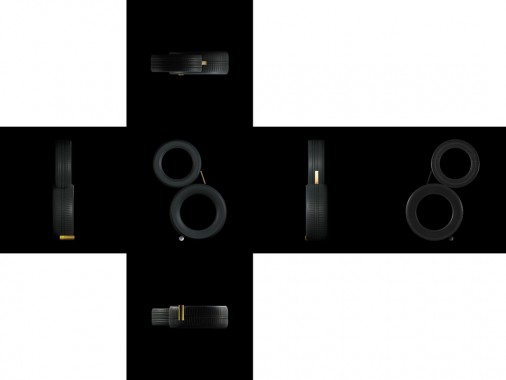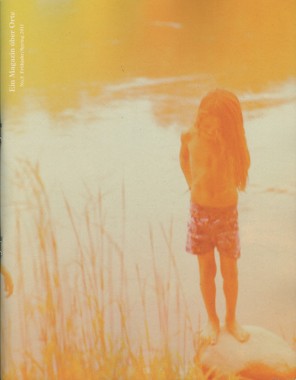 Ein Magazin über Orte 8, Paradise
Softcover, 84 pp., offset 4/4, 210 x 270 mm
Edition of 1000
ISSN 1866-2331
Published by Ein Magazin über Orte
$18.00 ·
Ein Magazin über Orte (A magazine about places) is published twice a year. It deals with a different location in every issue. The magazine collects works of various authors in the form of photographs, drawings and texts.