Ginny Cook and Kim Schoen, MATERIAL 3
Softcover, 96 pp. + insert, offset 2/1, 160 x 270 mm
Edition of 500
ISBN 978-0-9801441-2-3
Published by MATERIAL Press
$15.00 ·
MATERIAL exists as a platform for the artist's voice. Each issue brings together a different group of artists who write, as well as a new collaboration with a graphic designer. During the production of this third issue, our designer Zak Jensen put forth the idea of concatenation — the act of linking together, or the state of being joined (
It was caused by an improbable concatenation of circumstances) (there was a connection between eating that pickle and having that nightmare
)
(the joining of hands around the table
).
Concatenation (c.1600, from L.L. concatenatus, pp. of concatenare "to link together," from com- "together"+ catenare, from catena "a chain") seemed an appropriate word for our editorial method. An unlikely assemblage of texts becomes connected through this process; uncanny linkages emerge. Wyeth appears twice. Performances interact. In this issue: voices that duel, voices that parrot, voices that hypothesize, translate, and meditate, voices that speak simultaneously. As Roland Barthes writes, we have assembled these textual events, as "pleasure in pieces; language in pieces; culture in pieces," to build upon one another into something new.*
*Roland Barthes, The Pleasure of the Text, trans. Richard Miller (New York: Hill and Wang, 1975), p. 51
CONTRIBUTORS
Farrah Karapetian, Paul Zelevansky, Renee Petropoulous, Nate Harrison, James Welling, Natalie Häusler, Harold Abramowitz, Shana Lutker Stephanie Taylor, Alice Könitz, Frank Chang, and Emily Mast.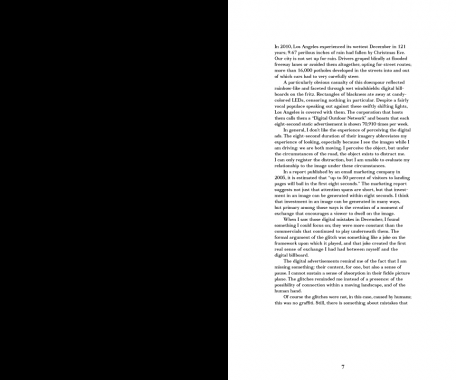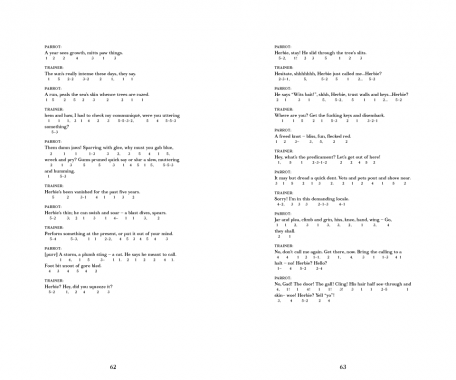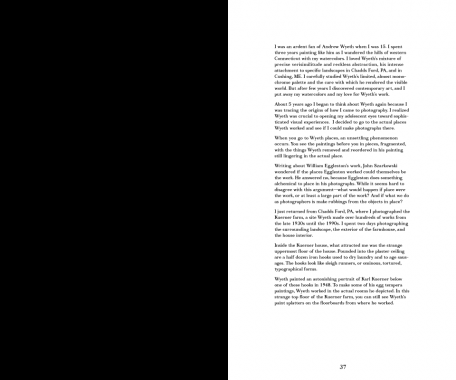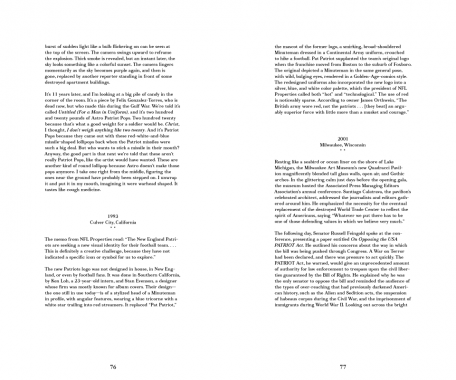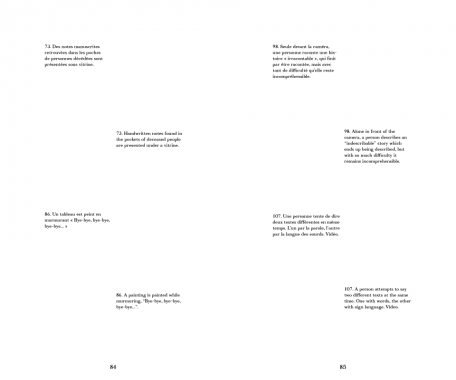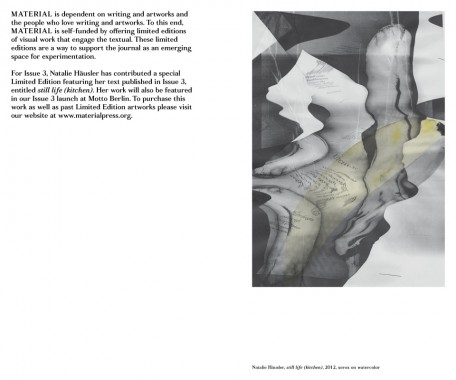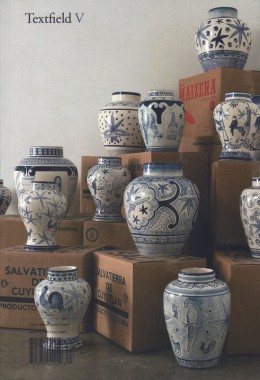 Textfield V
Softcover, 128 pp., offset 4/1, 6.5 x 9.5 inches
Edition of 2500
ISSN 1934-2446
Published by Textfield
$20.00 ·
Contributors; Darren Bader, Stuart Bailey, Nina Jan Beier, Chris Bolton, Rainer Borgemeister, Binna Choi, Ryan Conder, Chris Cullens, Jason DeLeón, Thomas Eberwein, Marco Fiedler, Steve Hanson, Danielle Kays, Robin Kinross, Marc Kremers, Marie Jan Lund, Yukinori Maeda, Miltos Manetas, Emily Mast, Slobodan Milosevic, Angelos Plessas, Manuel Raeder, Achim Reichert, Rafaël Rozendaal, Eduardo Sarabia, Artur Schmal, Nanette Sullano, Gerard Unger, Amy Yao, and Cosmic Wonder.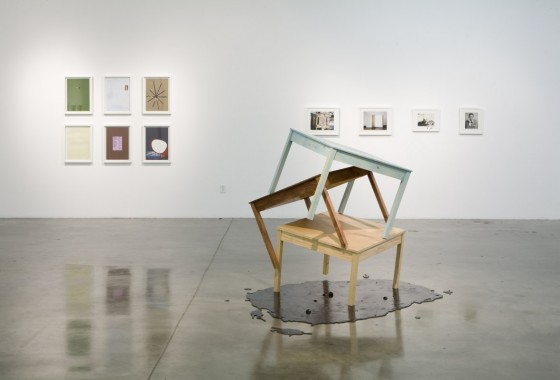 2009 MFA Graduate Exhibition and Catalog Release
September 15th to September 25th
Reception: Thursday, September 17th, 6-9 p.m.
Catalogs, root beer, and ice cream
USC Gayle and Ed Roski MFA Gallery
3001 S Flower St
Los Angeles CA 90007
http://roski.usc.edu/mfa
Catalog;
Keith Bormuth,
Christian Cummings,
Michael Hayden,
Lee Lynch,
Emily Mast,
Nicole Miller,
Dianna Molzan,
Michael Parker
organized by Jonathan Maghen
2009 MFA Catalog made possible through the generous support of:
Hunk and Moo Anderson, The Harry W. and Mary M. Anderson Charitable Foundation,
Richard and Lynnie Dewey, Putter Pence, Anne Cohen