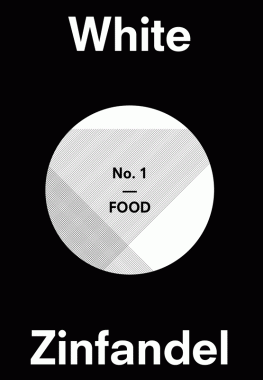 White Zinfandel 1, Food
Softcover, 121 pp., offset 1/1, 9 x 13 inches
Edition of 500, numbered
Published by W/— Projects
$20.00 ·
A biannual publication by
W/— Projects
in collaboration with
Leong Leong Architecture
,
White Zinfandel
is devoted to the visual manifestation of food and culture produced within the lives of creative individuals. This inaugural issue is an homage to the restaurant
Food
founded by Gordon Matta-Clark, Caroline Goodden and Tina Girouard in 1971.
The Kingsboro Press 5
Softcover, 52 pp., mimeograph 3/1, 8.5 x 11 inches
supplement: Amy Yao Curates for The Kingsboro Press
Softcover, 44 pp., mimeograph 1/1, 8.5 x 11 inches
Edition of 350
Published by The Kingsboro Press
$20.00 ·
Issue 5 of The Kingsboro Press, mimeograph printed by The Kingsboro Press at The Uses of Literacy in Greenpoint, Brooklyn. Contributors: Becca Albee, Jordan Awan, Dan Arps, The Changes, Mason Cooley, Chris Barton, Milano Chow, Dru Donovan, Jason Eberspeaker, Richard Elliot, Ryan Foerster, Alex Gartenfeld, Zoe Ghertner, Petrova Giberson, Bieanca Hester, Matthew Higgs, David Horovitz, Marie Jager, Thomas Jeppe, Josh Kline, Maxwell Krivitsky, Aude Levere, Mondo Mondo, Jeff Morgan, Dan Moynihan, Jason Park, Asher Penn, Megan Plunkett, Jacob Robichaux, Carissa Rodriguez, Joshua Ray Stephens, Ethan Swan, Oscar Tuazon, Alex Vivian, Daniel Wagner, Jessica WIlliams, Amy Yao, Doniella Davy.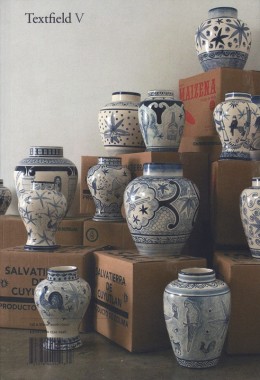 Textfield V
Softcover, 128 pp., offset 4/1, 6.5 x 9.5 inches
Edition of 2500
ISSN 1934-2446
Published by Textfield
$20.00 ·
Contributors; Darren Bader, Stuart Bailey, Nina Jan Beier, Chris Bolton, Rainer Borgemeister, Binna Choi, Ryan Conder, Chris Cullens, Jason DeLeón, Thomas Eberwein, Marco Fiedler, Steve Hanson, Danielle Kays, Robin Kinross, Marc Kremers, Marie Jan Lund, Yukinori Maeda, Miltos Manetas, Emily Mast, Slobodan Milosevic, Angelos Plessas, Manuel Raeder, Achim Reichert, Rafaël Rozendaal, Eduardo Sarabia, Artur Schmal, Nanette Sullano, Gerard Unger, Amy Yao, and Cosmic Wonder.