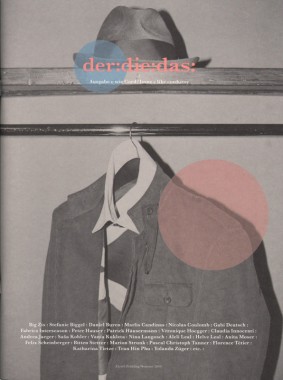 der:die:das:, Issue c like corduroy
Softcover, 96 pp., offset 4/4, 200 x 270 mm
English and German
Edition of 1000
ISSN 1663-2508
Published by der:die:das:
$22.00 ·
Some words on, and images of, corduroy.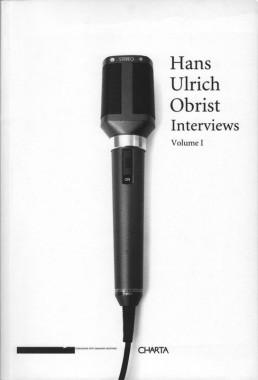 Hans Ulrich Obrist, Interviews Volume I
Softcover, 968 pp., offset 1/1, 140 x 205 mm
Edition of 2000
ISBN 9788881584314
Published by Charta
$59.00 ·
It is not an exaggeration to write that Hans Ulrich Obrist is everywhere, has curated everything and has interviewed everyone. If "peripatetic" is the word most overused to describe him, it is not inappropriate. The Swiss-born, everywhere-based curator and head of the Programme Migrateurs at the Musée d'Art Moderne de la Ville de Paris has an unstoppable wanderlust and a related symptom: his penchant for interviewing anyone and everyone who piques his curiosity, be they artist, scientist, writer, curator, composer, architect, thinker, etc. Since 1993, Obrist has conducted more than 300 interviews, 75 of which are collected here in a selection that respects the cultural and professional diversity of the interviewees. Each interview is introduced by a short text outlining the biography of the interviewee and giving some contextual information on the recording of the interview.