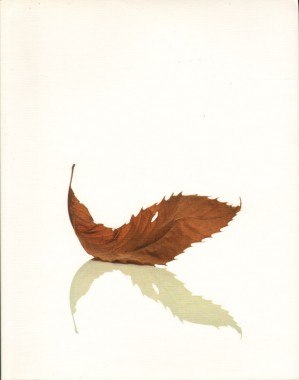 Peter Saville, Peter Saville Estate
Softcover, 272 pp., offset 4/4, 210 x 270 mm
Edition of 5000
ISBN 978-3-905701-66-1
Published by JRP|Ringier
$50.00 ·
Peter Saville Estat
e traces the development of designer, artist and cultural observer Peter Saville, from his groundbreaking work for Factory Records in the late 1970s, though to his most recent explorations of art and design's role in the highly commodified, visually hyper-literate early 21st century. Taking Saville's 2005 exhibition at the Migros Museum für Gegenwartskunst Zürich as its starting point, the book features essays by Michael Bracewell and Heike Munder, alongside personal responses to Saville's work from artists Slater Bradley, Liam Gillick, Steven Gontarski, Thomas Grünfeld, Robert Longo, Sarah Morris, Oliver Payne and Nick Relph, Sean Snyder, Wolfgang Tillmans, Kelley Walker and T.J. Wilcox.
Peter Saville Estate is not a conventional account of Saville's professional practice, but collects together work, reference material and ephemera from his archive to form an illuminating and highly personal topography of the life and working methods of one of the most influential designers of the last 30 years.
Born in Manchester (U.K.) in 1955, Peter Saville studied graphic design at Manchester Polytechnic. He found early inspiration in the elegantly ordered aesthetic of Jan Tschichold, the German-born book and type designer who was to become the chief propagandist for the New Typography. In 1979 he co-founded Factory Records (with Tony Wilson), and in the following year he co-designed the famous Haçienda nightclub.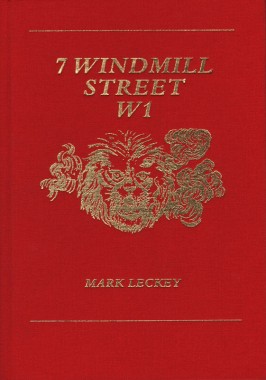 Mark Leckey, 7 Windmill Street W1
Hardcover, 162 pp., offset 4/4, 160 x 230 mm
Edition of 2000
ISBN: 978-2-940271-34-4
Published by JRP|Ringier/Walther König
out of print
condition:
fine
, minor shelf wear.
Mark Leckey's best-known video, Fiorucci Made Me Hardcore (1999), is a 15-minute journey into urban British youth culture from the mid 1970s to the early 1990s. Leckey's presentation of twenty years of dance hall material does not, however, result in a documentary work: the video is rather a visual essay with hedonistic promises of club culture, the birth of funky chic, and the cultural shift of the rise of Acid House. Active in music production through donAtella, a glam-trash duo formed by the artist and Ed Liq, Leckey also makes live performances, CDs, and sound installations. Plunged into the lowbrow of culture, Leckey is one of the most perceptive cultural readers of Western societies.
This publication is the first to be dedicated to his work. Conceived as a source book of his working methods and fields of interest, it has been edited by the artist and features images of his main productions, as well as a wealth of other visual materials he has gathered through the years. In addition to original contributions, it includes reprints of texts from Michel Leiris and the 19th century-writer Walter Pater, as well as song lyrics. Designed by NORM in close collaboration with the artist, this printed project takes the shape of a hardbound drawing book, accentuating the idea of a point of departure rather than arrival.
The book was realized on the occasion of Leckey's solo exhibition at the Museum für Gegenwartskunst Migros in Zurich, a co-edition with König Books London.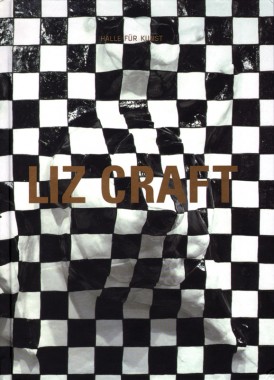 Liz Craft — Fantasy Architecture
Hardcover, 168 pp., offset 4/1, 170 x 235 mm
Edition of 2000
ISBN 978-3-905770-10-0
Published by JRP|Ringier/Halle fur Kunst
$29.00 ·
If California is often characterized by the myth of the easy rider, by relaxed sexiness, fun and creative experimentation, Liz Craft, who was born in Mammoth and studied sculpture at UCLA, is in the right place. A Californian dream of sun, love, and peace with a sharp dose of critical awareness, her sculptures appear to be where they are by accident, as if borrowed from another age or last night's high. Her world of hallucinations, allusions and impressions is full of the folkloric and the bizarre–Watts Towers, hippie Venice Beach, unicorns, dwarves, witches and escapees from Disneyland. In this psychedelic habitat, the real develops into the surreal and the everyday becomes strange, pointing up the fleetingness of the moment and the uncertainty of being. As seen at Regen Projects in Los Angeles and Metro Pictures, Marianne Boesky and the 2004 Whitney Biennial in New York.