The Serving Library
is a collectively-built archive. It consists of three parts: 1. an ambitious public website; 2. a small physical library space; 3. a publishing program which runs both through the website (#1) and through the space (#2). This is a long-term project being developed by Stuart Bailey, Angie Keefer and David Reinfurt. Together we are just beginning so we need your
help
to build our library and construct a new model for this old institution.
The first libraries were built on an Archiving model. In the Archiving Library, information and artifacts were collected, concentrated and protected in one central place. On July 1, 1731, Benjamin Franklin established the first Circulating Library in Philadelphia. Books were quite expensive, so by pooling resources many volumes could be shared among contributing members, and, the books moved around. Now, we propose a new model that joins the Archiving Library to the Circulating Library — The Serving Library.
The Serving Library is an archive assembled by publishing. Publishing and archiving have always been either end of a continuous loop, but now on an electronic network like the Internet, the two activities are both simultaneous and indistinguishable. This makes particularly small public libraries increasingly redundant. It's time to reconsider what kind of library makes sense right now, and suggest one possible way forward.
The Serving Library follows directly from ten years of independently publishing Dot Dot Dot (www.dot-dot-dot.us), a biannual arts journal printed in a run of 3000 copies, with broad international distribution co-founded by Stuart Bailey in 2000. Dot Dot Dot then led to establishing Dexter Sinister (www.dextersinister.org) in 2006, a self-described "Just-in-Time Workshop and Occasional Bookstore" run from a modest basement on the Lower East Side of New York City. Evolving from a publication to a bookstore, we now want to expand from these relatively private activities to a more properly public sphere by developing a new library where materials are collectively produced, assembled and pooled to maintain a body of shared information that serves the committed community who helped make it.
We will build our library by publishing. Bulletins of the Serving Library will be a hybrid electronic / printed publication offered first as PDF files freely available, released in serial form on www.servinglibrary.org. Twice a year, these concise booklets will be collected, printed, bound and distributed. We're ready to publish the first collection of Bulletins now. This first set directly addresses libraries, archives and collections and includes "An Octopus in Plan View" by Angie Keefer, an 8-part text on communication organized around the anatomy of an octopus; "From O-1: Information on Libraries & From 1-0: Information on Recording" by Rob Giampietro & David Reinfurt, on the paradox of contemporary archiving in the face of the Internet; and "The Life and Death of Media" by Bruce Sterling, an out-of-time plea for compiling an exhaustive list of outdated media formats.
We are asking for your support to help us develop the website, publish the PDFs, print, bind and distribute the first hard-copy issue of the Bulletins and to begin assembling The Serving Library.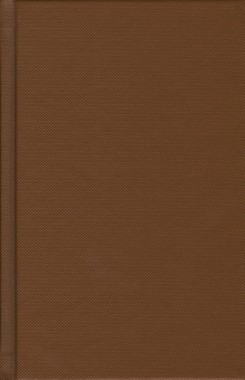 Dexter Sinister, Portable Document Format
Hardcover, 200 pp., offset 4/1, 4.25 x 6.75 inches
Edition of 1000
ISBN 978-1-933128-85-6
Published by Sternberg Press
$20.00 · out of stock
Over the past few years, Dexter Sinister has been interested in exploring contemporary publishing in its broadest, most exploded sense. The first part of this book consists of pieces of writings written since the conception of their New York basement workshop and bookstore in the summer of 2006. These writings were previously published online as PDFs in the Library at www.dextersinister.org. They were primarily written by Dexter Sinister or by one of a circle of regular collaborators, often for their house journal
Dot Dot Dot
, or as supplements to other books or exhibitions.
The second part consists of reproductions of a series of lithographic proof prints. Accompanying these prints are extended captions individually produced for different exhibitions in 2008. Each caption was composed in line with the manner of its accompanying image. Although never intended as a set, a number of generic themes emerged, such as abstraction, mathematics, logic, and cooperation. The book intends to demonstrate how ideas from the first part have been rechannelled in the second.