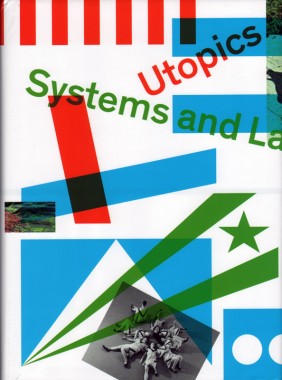 Simon Lamunière, Utopics: Systems and Landmarks
Hardcover, 160 pp., offset 4/4, 160 x 220 mm
Edition of 2000
ISBN 978-3-03764-056-2
Published by JRP|Ringier
$45.00 ·
This publication examines the spaces, nations, and communities created by artists or indivuals to develop alternative modes of living. Throughout history individuals have continuously developed systems based on a mix of reality, fiction, and mediatization, create micro-nations, or fight for their existence. All these proposals are simultaneously real and utopic. By inventing identity signs (IDs, flags, constitutions, currencies, etc.), by practicing their beliefs (be it through dance, naturism, terrorism, or collectivism), and by working on the boundaries of reality (parallel worlds, isolationism, new territories, etc.), these proposals are challenging our definitions of normalcy and territoriality. The title
Utopics
is itself the free contraction of utopias, you, topic, topos, and pics.
Conceived as a glossary, the book includes artists such as Le Bélier, Carsten Höller, Clemens von Wedemeyer, Fabrice Gygi, General Idea, Lang/Baumann, Matt Mullican, Mai-Thu Perret, NSK (Irwin), Peter Coffin, Steiner & Lenzlinger, Superflex, as well as intitiatives such as La République Géniale (Robert Filliou), State of Sabotage (Robert Jelinek), micro-nations, L'Ecole de Stéphanie, etc.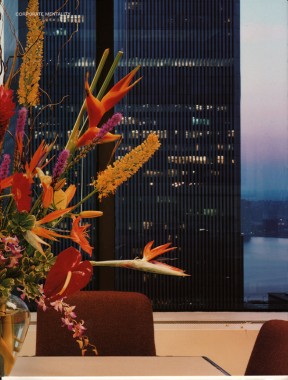 Aleksandra Mir, Corporate Mentality
Softcover, 256 pp., offset 4/1, 230 x 300 mm
Edition of 2000
ISBN 0-9711193-1-7
Published by Sternberg Press
$40.00 ·
Calling for a reassessment of the function of art in late capitalist society,
Corporate Mentality
focuses on the complex and ambiguous ways artistic production inhabits corporate processes, abandoning the autonomy of the artwork in order to elaborate resistant approaches to a world increasingly determined by commercial strategies and market concerns.
Based on an archive (1995–2001) maintained by Aleksandra Mir, it presents a diverse spectrum of artists who take on business as site, as material, and as subject of their work. As Will Bradley writes in frieze, "The book focuses on … an essential area of interest as artists wake up to the reality of the Clinton-era fantasy of ethical corporatism. The plan came out of Mir and Kelsey's realization that the publicity industry wasn't stealing artists' ideas, but simply employing artists, like Mir herself, who needed a day job. 'Radical' aesthetics that had taken at least six months to travel (we're in New York here) from downtown to uptown were now transferred almost instantaneously, causing artists to reassess their methods."