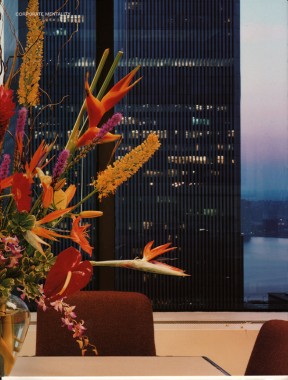 Aleksandra Mir, Corporate Mentality
Softcover, 256 pp., offset 4/1, 230 x 300 mm
Edition of 2000
ISBN 0-9711193-1-7
Published by Sternberg Press
$40.00 ·
Calling for a reassessment of the function of art in late capitalist society,
Corporate Mentality
focuses on the complex and ambiguous ways artistic production inhabits corporate processes, abandoning the autonomy of the artwork in order to elaborate resistant approaches to a world increasingly determined by commercial strategies and market concerns.
Based on an archive (1995–2001) maintained by Aleksandra Mir, it presents a diverse spectrum of artists who take on business as site, as material, and as subject of their work. As Will Bradley writes in frieze, "The book focuses on … an essential area of interest as artists wake up to the reality of the Clinton-era fantasy of ethical corporatism. The plan came out of Mir and Kelsey's realization that the publicity industry wasn't stealing artists' ideas, but simply employing artists, like Mir herself, who needed a day job. 'Radical' aesthetics that had taken at least six months to travel (we're in New York here) from downtown to uptown were now transferred almost instantaneously, causing artists to reassess their methods."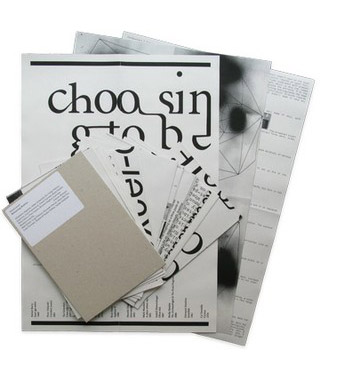 FormContent, Rehearsing Realities
Loose documents, ephemera, digital 1/1, 297 x 420 mm
Edition of 250
ISBN 978-0-9559029-1-8
Published by FormContent
$15.00 ·
Rehearsing Realities, an exhibition on paper
began with a proposal to a group of international artists and curators, inviting them to imagine a fictional exhibition at FormContent. Often being confronted by theoretical and cultural evenness, FormContent was particularly intrigued by the idea of an accumulation of imaginary gestures, of alternative histories and creative personal mythologies. An exercise in rehearsing curatorial realities has taken place through the different responses sent to FormContent. Tailored to a specific format, these proposals present imagined exhibitions, which comprise traces, fragments, and beginnings of stories.
The question of whether they are real or fictional is not important, what matters is that they translate minds onto paper. Conducting and publishing this project allows FormContent to ponder its own identity and, at the same time, explore new curatorial boundaries by expanding the project beyond the walls of its physical space. This publication employs FormContent's usual mode of communication, a format somewhere between a press release, a poster, a document and an invitation; a black laser print on recycled A3 sized paper.