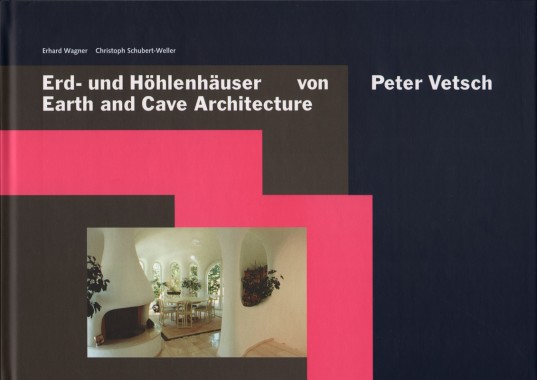 Erhard Wagner and Christoph Schubert-Weller, Earth and Cave Architecture of Peter Vetsch
Hardcover, 136 pp., offset 4/4, 305 x 225 mm
English and German
ISBN 3-7212-0282-1
Published by Verlag Niggli
$49.00 ·
The architect Peter Vetsch of Dietikon, Switzerland is a controversial figure. No one is indifferent to him. His earth-covered-dwellings — often called "cave houses" — belong to the most highly individual, yet simplest and clearest design forms in modern architecture.
Foreword by Max Bill.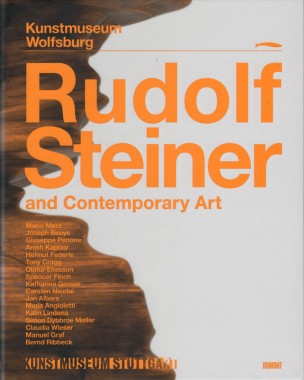 Markus Brüderlin and Ulrike Groos, Rudolf Steiner and Contemporary Art
Hardcover, 224 pp., offset 4/4, 240 x 315 mm
Edition of 5000
ISBN 978-3-8321-9278-5
Published by Dumont Buchverlag
$60.00 ·
At once a philosopher, educational and medical reformist, mystic and artist, Rudolf Steiner (1861-1925) was the founder of a spiritual movement he dubbed Anthroposophy, and of the famous school system that bears his name. Anthroposophy combined elements of German philosophy with Theosophical theory, and also made use of architecture, dance (Eurthymy), painting and sculpture to illustrate his ideas. Steiner's artworks occupy a fascinatingly ambiguous status as both pedagogical and aesthetic entities, and served as springboards for the early work of Mondrian and Kandinsky among others; they have continued to influence artists down the generations. In 1992, Steiner's panel drawings were exhibited at the Galerie Monika Sprüth in Cologne, renewing their efficacy for contemporary artists. Published for the Kunstmuseum Wolfsburg's 2010 exhibition, this book is the first assessment of the influence of Anthroposophical thought on contemporary art.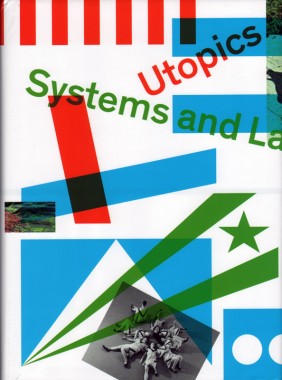 Simon Lamunière, Utopics: Systems and Landmarks
Hardcover, 160 pp., offset 4/4, 160 x 220 mm
Edition of 2000
ISBN 978-3-03764-056-2
Published by JRP|Ringier
$45.00 ·
This publication examines the spaces, nations, and communities created by artists or indivuals to develop alternative modes of living. Throughout history individuals have continuously developed systems based on a mix of reality, fiction, and mediatization, create micro-nations, or fight for their existence. All these proposals are simultaneously real and utopic. By inventing identity signs (IDs, flags, constitutions, currencies, etc.), by practicing their beliefs (be it through dance, naturism, terrorism, or collectivism), and by working on the boundaries of reality (parallel worlds, isolationism, new territories, etc.), these proposals are challenging our definitions of normalcy and territoriality. The title
Utopics
is itself the free contraction of utopias, you, topic, topos, and pics.
Conceived as a glossary, the book includes artists such as Le Bélier, Carsten Höller, Clemens von Wedemeyer, Fabrice Gygi, General Idea, Lang/Baumann, Matt Mullican, Mai-Thu Perret, NSK (Irwin), Peter Coffin, Steiner & Lenzlinger, Superflex, as well as intitiatives such as La République Géniale (Robert Filliou), State of Sabotage (Robert Jelinek), micro-nations, L'Ecole de Stéphanie, etc.