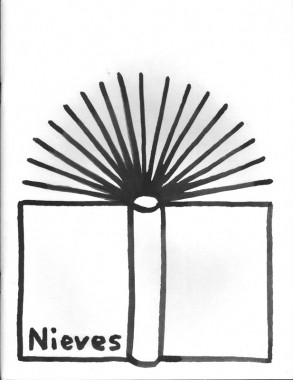 Huge Supplement
Softcover, 24 pp., offset 4/4, 195 x 255 mm
Edition of 1000
Supplement to Huge Magazine No. 72
Published by Nieves
$12.00 ·
Huge Supplement (supplement to Huge Magazine No. 72) with Beni Bischof, Chris Johanson, Dimitri Broquard, Hendrik Hegray, Ingo Giezendanner, Johanna Jackson, Kim Gordon, Rita Ackermann, Stefan Marx, Warja Lavater, and Will Sweeney.
Hendrik Hegray, Lucifer Rising
Softcover, 16 pp., offset 4/4, 19.5 x 25.5 cm
Edition of 500
Published by Nieves
$14.00 ·
Hendrik Hegray (Limoges, France 1981) works and lives in Paris. His influences are cartoons, 90's video-games, abstract pictures, Eye's Boredoms covers and 80's horror movies.