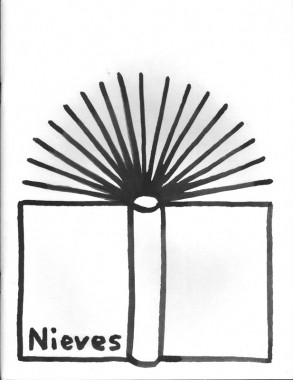 Huge Supplement
Softcover, 24 pp., offset 4/4, 195 x 255 mm
Edition of 1000
Supplement to Huge Magazine No. 72
Published by Nieves
$12.00 ·
Huge Supplement (supplement to Huge Magazine No. 72) with Beni Bischof, Chris Johanson, Dimitri Broquard, Hendrik Hegray, Ingo Giezendanner, Johanna Jackson, Kim Gordon, Rita Ackermann, Stefan Marx, Warja Lavater, and Will Sweeney.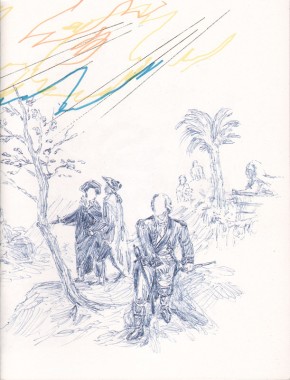 Dimitri Broquard, The Wildlife Analysis
Softcover, 16 pp., offset 6/6, 195 x 255 mm
Edition of 1000
ISBN 978-3-905714-71-5
Published by Nieves
$14.00 ·
The Wildlife Analysis is an psychedelic-ethnographic journey to an indefinite country. Usings ballpoint pen mixed with fluorescent and coloured pencil, Dimitri Broquard creates drawings that translate as a lost world, a place between the romantic and the baroque. Broquard seeks inspiration from the Age of Enlightenment, the time of discovering and explaining the world, the myth of "The Savage", the confrontation of rationality and mysticism.
Flag, Stadttheater Bern
Softcover, 16 pp., offset 4/1, 14.8 x 21 cm
Edition of 500
Published by Nieves
$8.00 ·
Between 2004 and 2007, Flag (Dimitri Broquard and Bastien Aubry) designed more than 60 posters for the "Stadttheater Bern" (Switzerland). This booklet contains a selection of 15 pieces. Each original poster has a size of 90 x 128 cm and is silkscreened.