The Sun As Error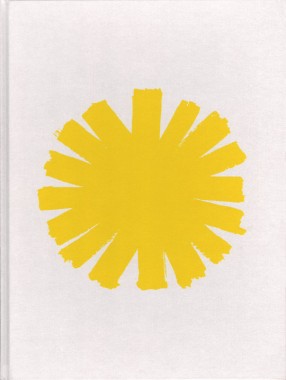 Shannon Ebner, The Sun As Error
Hardcover, 64 pp., offset 4/1, 11 x 14.5 inches
Edition of 1000
ISBN 978-0-87587-200-1
Published by LACMA
$65.00 ·
The Los Angeles based artist Shannon Ebner extends her exploration of photography, sculpture and language in this remarkable book,
The Sun as Error
. In collaboration with Dexter Sinister (design duo David Reinfurt and Stuart Bailey),
The Sun as Error
re-investigates the meaning and language of photographs, creating both an open-ended reading of her practice and also rethinking the idea of an artist's monograph. Far from straightforward, the book interweaves her bodies of work, previously unseen one-off pieces, with the language of technical diagrams, optical illusions, and graphic design. One of the persistent motifs through the book's sequence is an asterisk and, specifically, one imbued with the legacy of the graphic designer Muriel Cooper. As the first design director for MIT Press and the cofounder of the Visible Language Workshop, Cooper's legacy for reorienting and repositioning the direction of an artist's monograph is imaginatively explored in the creative partnership of Dexter Sinister and Shannon Ebner.
Shannon Ebner's work has been shown in exhibitions including Trace at The Whitney Museum of American Art at Altria (2006), The 2006 California Biennial at The Orange County Museum of Art, Uncertain States of America, at The Serpentine Gallery, London (2006), Learn to Read, at the Tate Modern, London (2007), and the 2008 Whitney Biennial at The Whitney Museum of American Art.