Printed Matter, Inc. presents the fourth annual NY Art Book Fair, October 2-4 at P.S.1 Contemporary Art Center, Long Island City, Queens. The Fair previews on the evening of Thursday, October 1, followed by a Benefit. Admission to the fair is free.
The Fair hosts over 200 international presses, booksellers, antiquarian dealers, and independent artist/publishers presenting a diverse range of the best in contemporary art publications.
P.S.1 Contemporary Art Center
22-25 Jackson Ave at the intersection of 46th Ave
Long Island City, NY 11101
Friday/Saturday, October 2 and 3, 2009, 11am-7pm
Sunday, October 4, 2009, 11am-5pm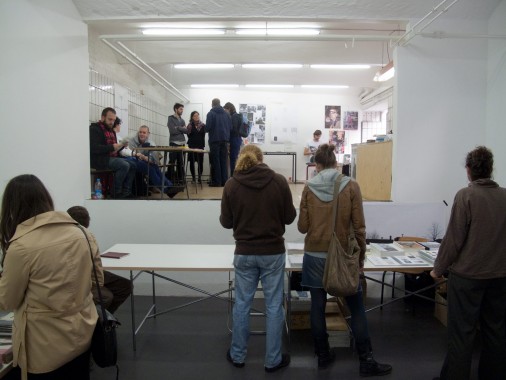 Unter dem Motto. One Day Self Publishing Fair
Motto
is proud to invite you to the event "Unter dem Motto — One Day Self Publishing Fair", organized in occasion of a weekend dedicated to art publications in Berlin. On Saturday, September 5th, 60 publishers coming from 18 countries, selected by
Nieves
,
Rollo Press
and
Motto
, will fill the spaces of Motto bookshop and Chert gallery with their productions. This one-day event presents an eclectic mix offering a careful overview on the importance and constant growth of autonomous publishing nowadays, from home-printed zines to publications by renowned institutions. 40+ booths will give the oportunity to the audience to meet the publishers and browse titles in a friendly athmosphere.
"Unter dem Motto" is organized in parallel of the presentation of the newly acquired exhibition "KIOSK – Modes of multiplication" on Thursday, September the 3rd, at Staatliche Kunstbibliothek Berlin and the Art Books fair: "Miss Read", organized by KW Institute for Contemporary Art, from September 4th to 6th.
Unter dem Motto
Saturday, September 5th
12.00 am — 12.00 pm
Motto/Chert
Skalitzer Str. 68
10997 Berlin
U1 Schlesisches Tor
Tel: +49 30 75442119