Avigail Moss and Kerstin Stakemeier, Painting — The Implicit Horizon
Softcover, 192 pp., offset 1/1, 110 x 140 mm
Edition of 500
ISBN 978-90-72076-61-8
Published by Jan van Eyck Academie
$11.00 · out of stock
Painting — The Implicit Horizon
documents a symposium which took place at the Jan van Eyck Academie in Maastricht, the Netherlands. The book presents essays and transcripts of discussions between European and American artists, art historians, and critics who have looked at some of the ways painting has been conceived of in the eras after Conceptual Art. Addressing ideas of production and consumption, critiques of the end of art, issues of age, accomplishment, and the myth of the painter, the book posits that painting, as a working practice as well as a historical referent, serves as an implicit horizon or limit condition for other media.
"Jimson lives in a ramshackle houseboat on the Thames river, where he reminisces about the days when the state collected his paintings, hides from the police (who pursue him for his minor infractions and debts) and schemes about how to extract money from various wealthy patrons. That is, his struggles are conceptual, material and financial and always involve a race against time and an acknowledgement of his own limitations even in light of his successes. After a series of roguish scrapes, he finally receives a retrospective at Tate Britain: a triumph that does little to alleviate his destitution. But the film's dénouement comes when Jimson paints a "monument to England": a giant mural representing "The last Judgment" on the side of a bombed-out church aided by a cadre of voluntary art student assistants who he keeps remunerated in cups of coffee. The film ends when Jimson — threatened by council developers looking to capitalize on the land — voluntarily bulldozes his mural in advance of the city bureaucrats and sails off down the Thames in search of a new horizon: perhaps another, larger wall (or a further expansion of painting as such)."
CONTRIBUTORS
Carol Armstrong, Warren Carter, Helmut Draxler, Kerstin Stakemeier, Elisabeth Lebovici, Esther Leslie, Avigail Moss, Ulrike Müller, Dierk Schmidt, and Amy Sillman.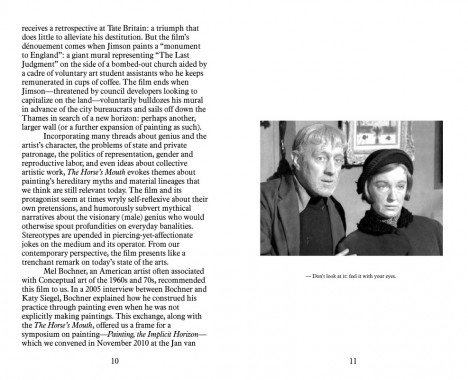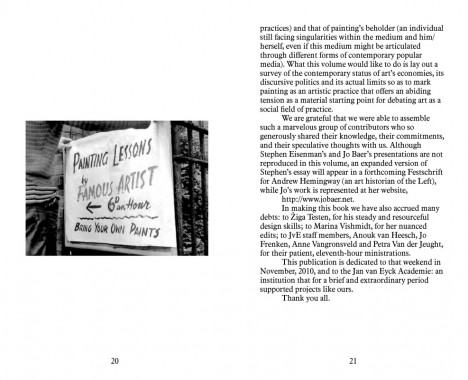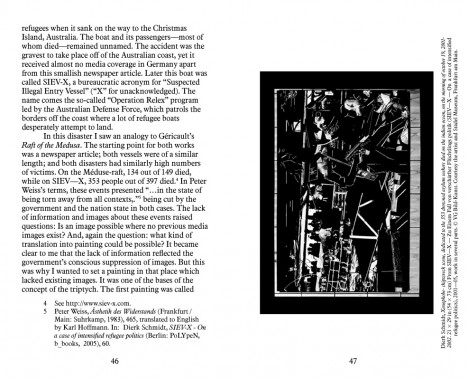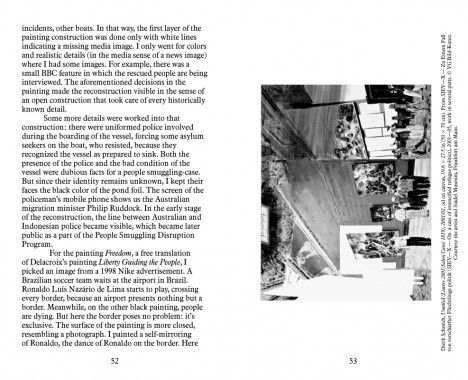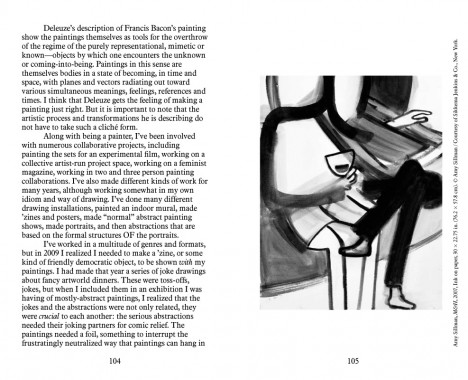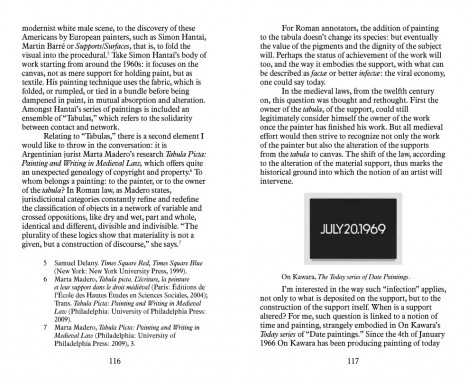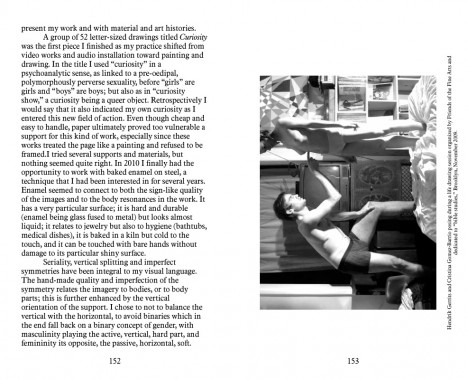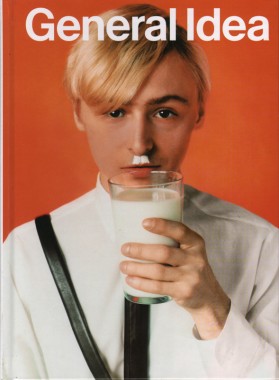 Frédéric Bonnet, General Idea: A Retrospective 1969-1994
Hardcover, 224 pp., offset 4/4, 174 x 238 mm
Edition of 2000
ISBN 978-3-03764-162-0
Published by JRP|Ringier
$40.00 · out of stock
This volume presents an overview of the Canadian collective oeuvre — an oeuvre still haunted by Miss General Idea, a fictive character who was at once muse and object, image and concept. Founded in Toronto in 1969 by Felix Partz, Jorge Zontal — both disappeared in 1994 — and AA Bronson, the trio adopted a generic identity that "freed it from the tyranny of individual genius." Their complex intermingling of reality and fiction took the form of a transgressive and often parodic take on art and society. Treating the image as a virus infiltrating every aspect of the real world, General Idea set out to colonize it, modify its content and so come up with an alternative version of reality.
Paintings, installations, sculptures, photographs, videos, magazines, and TV programs: General Idea's is an authentically multimedia oeuvre, that has lost nothing of its freshness and can now be seen as anticipating certain aspects of a current art scene undergoing radical transformation. The book covers the collective's main areas of concern and themes, such as the artist and the creative process, glamour as a creative tool, art's links with the media and mass culture, architecture and archaeology, sexuality and AIDS, etc. Including newly commissioned essays and republished texts, it is richly illustrated with documents and reproductions of the most important projects realized by General Idea from 1969 to 1994.