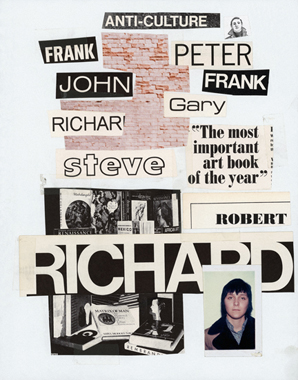 K8 Hardy, Frank Peter John Dick
Softcover, 52 pp., offset 4/4, 230 x 300 mm
Edition of 500
ISBN 978-0-9822090-2-8
Published by Capricious
$25.00 ·
K8 Hardy's work riffs on pop culture and all the images we encounter as consumers. The art she exhibits are photographs and sculptures, but part of her process is gathering masses of images from disparate sources and obsessively collaging them together. In a sense, these collages are edits of photos torn from magazines, printed advertisements, and other visual imagery that Hardy finds compelling. Yet they also include her darkroom test strips and snapshots found at the junk store. These collages were never originally intended for exhibition or print, but merely research for the artist's work. It was only after a few people saw them in her studio that she was encouraged to show them. For this reason, the collages are powerful and weighty; each is it's own essay. Hardy has made visual examinations that deal with complicated ideas, issues of representation, phenomenon in style, and playful contemplations of fashion.
K8 Hardy (USA, b. 1977) is a New York-based artist who mines popular culture for material and has no regard for originality. She has no allegiance to any particular medium, but performance is a thread that weaves through her body of work. Hardy eschews virtuosity to craft and is currently exploiting photography. She believes in the power of flamboyant and bold gestures, and the conversations of play, which come across in her endeavors toward total expression. The surface is often used as a decoy in her work to address the political conditions of its production. She has recently been working on a series of photographs called the "Position Series" that employ the tropes of self-portraiture and abstract photography. Hardy is a founding member of the queer feminist journal and artist collective, LTTR. She has shown internationally at spaces including: Reena Spaulings Fine Art, NY; The Tate Modern, London; Artist Space, NY: Galerie BaliceHertling, Paris; Galerie Sonja Junkers, Munich; PS1 MOMA, NY; Higher Pictures, NY; Biennial of Photography and Visual Arts, Heerlen, NL; and the Brooklyn Museum, Elizabeth A. Sackler Center for Feminist Art, NY.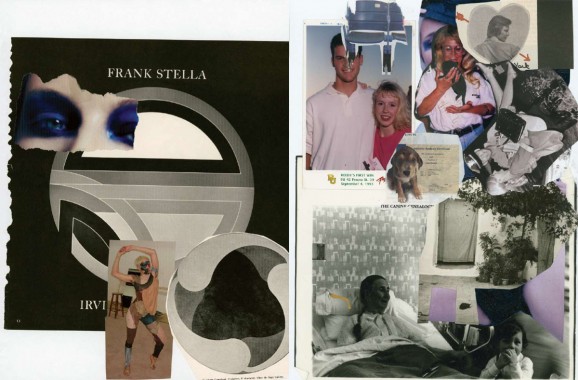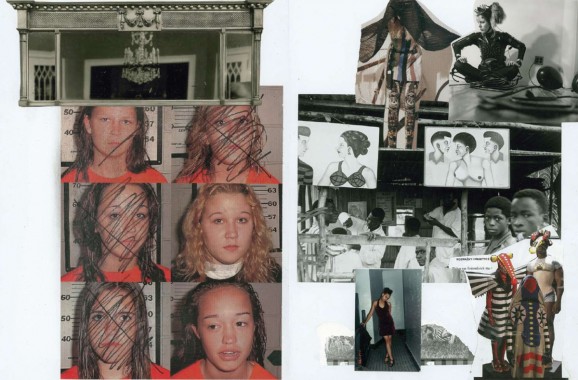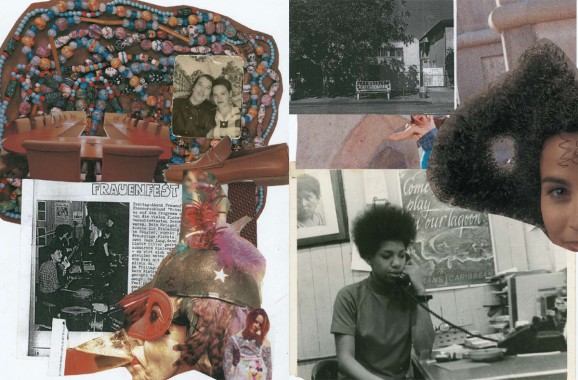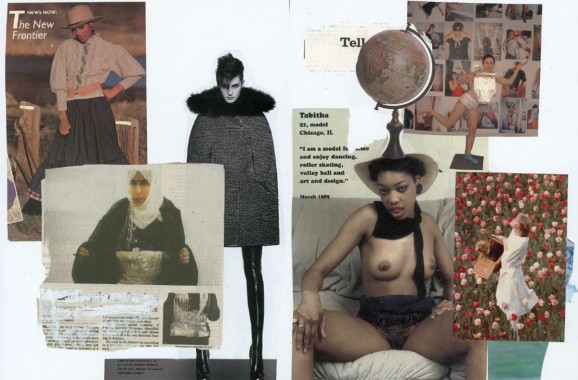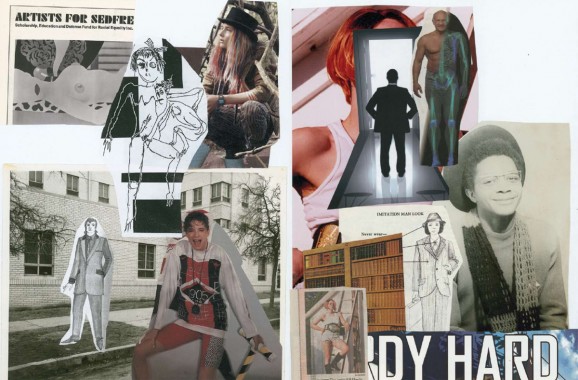 Avigail Moss and Kerstin Stakemeier, Painting — The Implicit Horizon
Softcover, 192 pp., offset 1/1, 110 x 140 mm
Edition of 500
ISBN 978-90-72076-61-8
Published by Jan van Eyck Academie
$11.00 · out of stock
Painting — The Implicit Horizon
documents a symposium which took place at the Jan van Eyck Academie in Maastricht, the Netherlands. The book presents essays and transcripts of discussions between European and American artists, art historians, and critics who have looked at some of the ways painting has been conceived of in the eras after Conceptual Art. Addressing ideas of production and consumption, critiques of the end of art, issues of age, accomplishment, and the myth of the painter, the book posits that painting, as a working practice as well as a historical referent, serves as an implicit horizon or limit condition for other media.
"Jimson lives in a ramshackle houseboat on the Thames river, where he reminisces about the days when the state collected his paintings, hides from the police (who pursue him for his minor infractions and debts) and schemes about how to extract money from various wealthy patrons. That is, his struggles are conceptual, material and financial and always involve a race against time and an acknowledgement of his own limitations even in light of his successes. After a series of roguish scrapes, he finally receives a retrospective at Tate Britain: a triumph that does little to alleviate his destitution. But the film's dénouement comes when Jimson paints a "monument to England": a giant mural representing "The last Judgment" on the side of a bombed-out church aided by a cadre of voluntary art student assistants who he keeps remunerated in cups of coffee. The film ends when Jimson — threatened by council developers looking to capitalize on the land — voluntarily bulldozes his mural in advance of the city bureaucrats and sails off down the Thames in search of a new horizon: perhaps another, larger wall (or a further expansion of painting as such)."
CONTRIBUTORS
Carol Armstrong, Warren Carter, Helmut Draxler, Kerstin Stakemeier, Elisabeth Lebovici, Esther Leslie, Avigail Moss, Ulrike Müller, Dierk Schmidt, and Amy Sillman.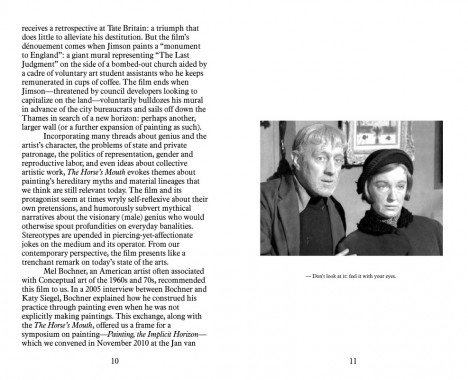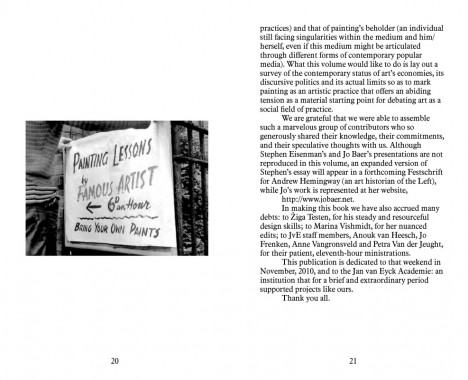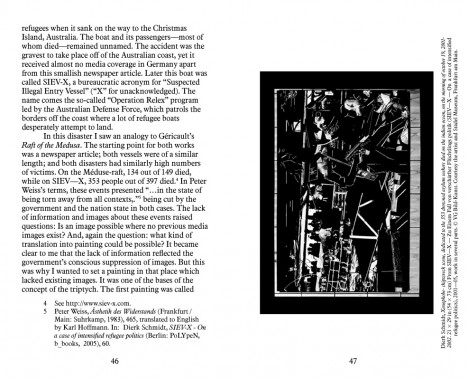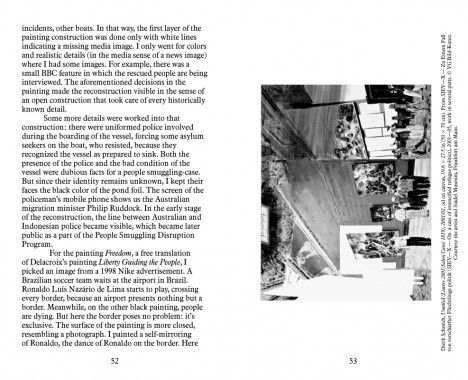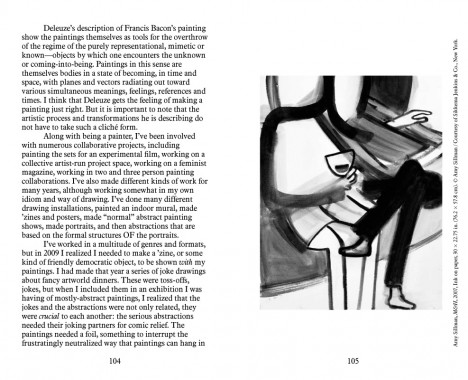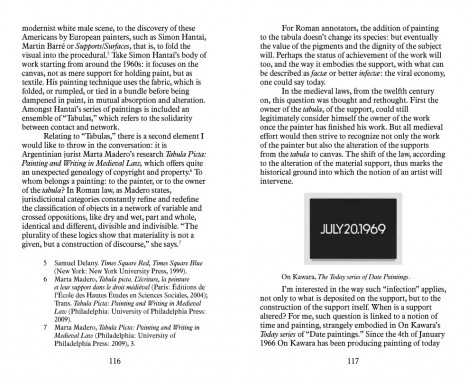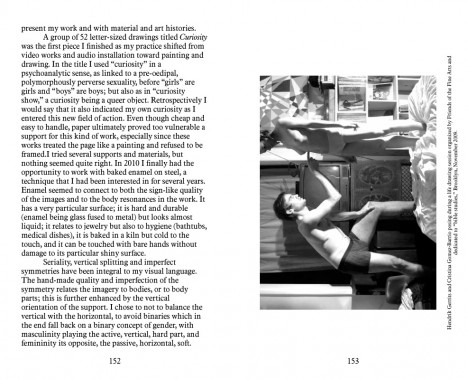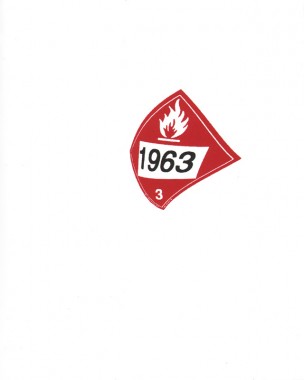 Sowon Kwon, dongghab
Softcover, 48 pp., offset 4/2, 5.5 x 7 inches
Edition of 500
ISBN 978-0-9829524-0-5
Published by Vermont College of Fine Arts
$15.00 ·
dongghab
traces an online search in which the point of departure is the discovery that the publication of Edward Ruscha's
Twentysix Gasoline Stations
and the suicide of Sylvia Plath by oven gas both occurred in 1963, the year of Kwon's birth. Cued by Ruscha's seminal work, Kwon unveils an uncanny cosmology of events constellated by the convergence of "1963" with "gasoline" such as the assassination of Medgar Evers (after having lead a successful boycott of white-owned gasoline stations in Jackson, Mississippi) and the self-immolation of Thich Quang Duc in Saigon (in protest of the oppression of Buddhists by the Catholic administration of then president Ngo Dinh Diem), among others. The Korean word
dongghab
describes a social relationship between people born in the same year, so that the idea of a (self) portrait as socially contingent and historically determined as much as individuated, informs the book.
New York-based artist Sowon Kwon works in a range of media including sculptural and video installations, digital animation, drawing, and printmaking. Her recent work explores portraiture, perception, and historical memory as our bodies are increasingly submitted to and made accessible through technology. She has had solo exhibitions at The Kitchen in New York City, Matrix Gallery/Berkeley Art Museum, and the Whitney Museum of American Art at Philip Morris (now Altria).