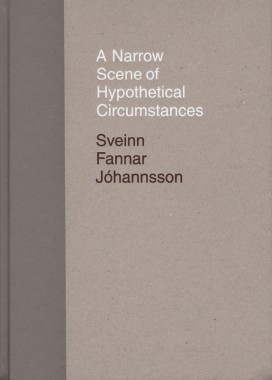 Sveinn Fannar Jóhannsson, A Narrow Scene of Hypothetical Circumstances
Hardcover, 84 pp., offset 4/4, 210 x 300 mm
English and Norwegian
Edition of 600
ISBN 978-82-997894-4-8
Published by Teknisk Industri AS
$42.00 ·
In the book project A Narrow Scene of Hypothetical Circumstances we access a visual universe revolving around dismembered pieces of familiar objects. Sketches, pictures and materials are united into a steady flow of everyday examination, in which apparent contradictions — painstaking exactitude and violence, empathy and calculation — bubble away beneath the surface. Rearrangement, representation and repression melt together on the border between construction and collapse, with an elegant sense of seriousness. The works are supplemented with texts by Friedrich Tietjen, Caroline Ugelstad, Leif Magne Tangen and Christopher Muller.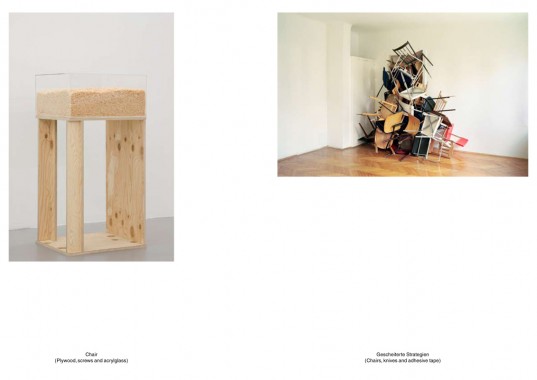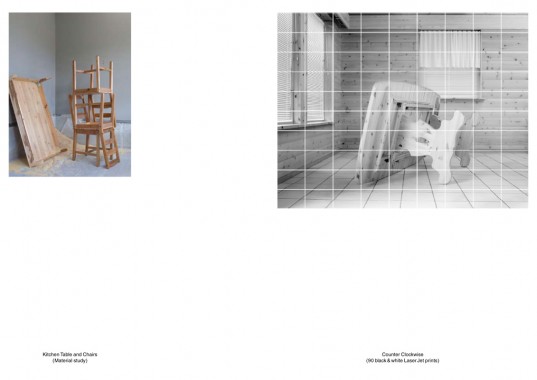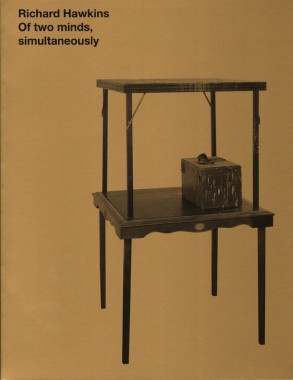 Richard Hawkins, Of two minds, simultaneously
Softcover, 164 pp., offset 4/1, 215 x 280 mm
Edition of 2000
ISBN 978-3-86560-425-5
Published by Walther König
$59.00 ·
This monograph on Richard Hawkins is published on the occasion of his first institutional overview exhibition with works from 1993 to now: starting with his collages from the 1990s — intriguing because they show how a powerful artwork can originate from very few visual means – right up to his recent dolls houses transformed into brothels that herald another completely new direction in Hawkins heterogeneous oeuvre. In his work Hawkins looks both critically and appreciatively at social, cultural and historical phenomena, mixing these with autobiographical motives to create a multiform body of work linked by countless internal references in ideas, material and style. These formal and internal links resonate throughout the whole book as components of themes that range from male desire, gender issues and pop star idolization to the struggle of mixedrace Native Americans or the function of hermaphrodite statuary in the Roman era.