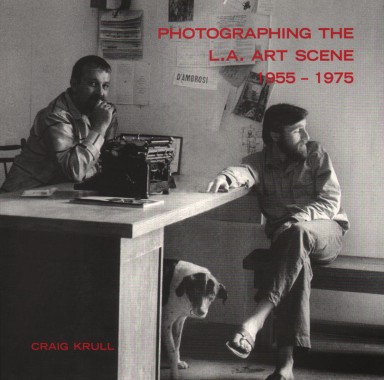 Craig Krull, Photographing the L.A. Art Scene 1955-1975
Softcover, 92 pp., offset 1/1, 9 x 9 inches
Edition of 2000
ISBN 1-889195-02-2
Published by Smart Art Press
$25.00 · out of stock
Photographing the L.A. Art Scene is a catalogue celebrating the legendary artists, dealers, and friends who comprised the nucleus of the L.A. art scene during this seminal time period. Includes photography by: Charles Britton, Dennis Hopper, William Claxton, Jerry McMillan, Clytie Alexander, Gary Krugier, Ken Price, Peggy Moffitt, Jan Webb, Pat Beer, Ed Moses, Edmund Teske, Wallace Berman, Patricia Faure, Julian Wasser, Ed Ruscha, Joe Goode, Malcolm Lubliner and John Waggaman. Introduction by Craig Krull.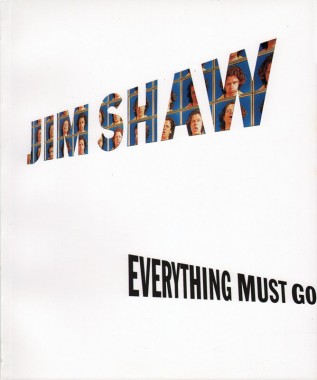 Jim Shaw, Everything Must Go
Softcover, 150 pp., offset 4/1, 8.25 x 10 inches
English and French
Edition of 2000
ISBN 2-919893-23-8
Published by Smart Art Press
$25.00 ·
A survey of his career from 1974 to the present, Everything Must Go is the first catalogue to incorporate the full range of Jim Shaw's profoundly original and idiosyncratic work. From the massive 170-piece multimedia work My Mirage to his Thrift Store Paintings, Dream Drawings, and Dream Objects, Shaw has created a fantastic visual narrative that references diverse outside sources, moments of personal history, and fragments of our collective cultural consciousness. His highly individualized "outsider" perspective has established Shaw as a seminal figure in Europe and the United States, and he has contributed significantly to the influence of Los Angeles in the international art community. Essays by Amy Gerstler, Doug Harvey, Mike Kelley, Noëllie Roussel, and Fabrice Stroun.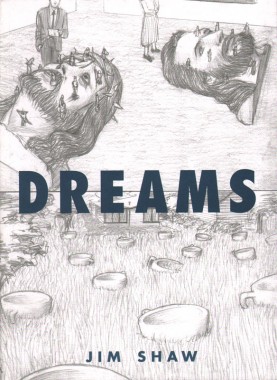 Jim Shaw, Dreams
Softcover, 288 pp., offset 1/1, 6 x 8 inches
Edition of 2000
ISBN 978-0-9646426-0-7
Published by Smart Art Press
$30.00 ·
Most people consider their dreams private property — too personal, too scary, and too weird to share — but not internationally renowned Los Angeles artist Jim Shaw. In Dreams, a monumental compendium of painstaking pencil drawings that bring his nocturnal dream world to life, the artist unflinchingly reveals his innermost fears, obsessions, and sexual fantasies. A diarylike picture book, Dreams is an in-depth look at one of the most important facets of this seminal artist's work.