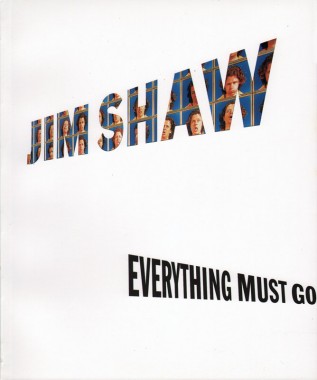 Jim Shaw, Everything Must Go
Softcover, 150 pp., offset 4/1, 8.25 x 10 inches
English and French
Edition of 2000
ISBN 2-919893-23-8
Published by Smart Art Press
$25.00 ·
A survey of his career from 1974 to the present, Everything Must Go is the first catalogue to incorporate the full range of Jim Shaw's profoundly original and idiosyncratic work. From the massive 170-piece multimedia work My Mirage to his Thrift Store Paintings, Dream Drawings, and Dream Objects, Shaw has created a fantastic visual narrative that references diverse outside sources, moments of personal history, and fragments of our collective cultural consciousness. His highly individualized "outsider" perspective has established Shaw as a seminal figure in Europe and the United States, and he has contributed significantly to the influence of Los Angeles in the international art community. Essays by Amy Gerstler, Doug Harvey, Mike Kelley, Noëllie Roussel, and Fabrice Stroun.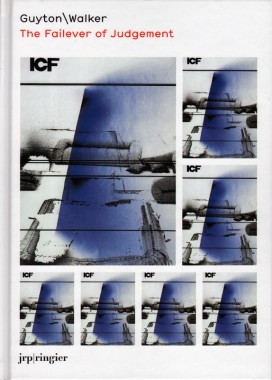 Wade Guyton and Kelley Walker, The Failever of Judgement
Hardcover, 64 pp., offset 4/4, 205 x 285 mm
Edition of 2000
ISBN 9783905701050
Published by JRP|Ringier
$29.00 ·
The first monograph devoted to these two young American artists.
Focusing on their collaborations, the publication offers, through the analytical texts of Johanna Burton and Fabrice Stroun, a first reading of the practice of two of the most visible representatives of the new "neo-formalist" American scene. With an interview with the artists by John Rasmussen and Douglas Fogle, and numerous illustrations.