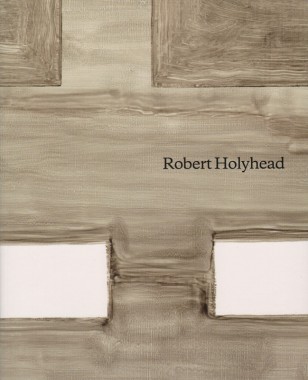 Robert Holyhead, Robert Holyhead Paintings
Softcover, 48 pp., offset 4/1, 210 x 260 mm
Edition of 1000
ISBN 978-1-905464-35-7
Published by Ridinghouse
$25.00 ·
This exhibition catalog celebrates British artist Robert Holyhead's precise application and removal of paint, his colorful abstract forms and complex compositions. Full-page illustrations of each of the eight paintings from 2010 are accompanied by detailed photographs of the edge of the paintings and places where the paint has been wiped away. Includes a conversation between the artist and Anthony Spira, director of the Milton Keynes Gallery, in which Holyhead says, "I pick up on things that are a little bit peculiar and that exist awkwardly in the world, that are already abstract … My painting presents both a type of personal language and some familiarity with the world." With several full-color installation views.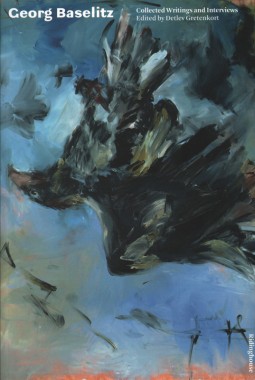 Detlev Gretenkort and Karsten Schubert, Georg Baselitz: Collected Writings and Interviews
Softcover, 300 pp., offset 4/1, 145 x 215 mm
Edition of 2000
ISBN 978-1-905464-23-4
Published by Ridinghouse
$49.00 ·
The outstanding British publisher Ridinghouse brings out the most comprehensive look into the life and work of German abstract expressionist Georg Baselitz. The book is divided into four sections: personal images; a record of Baselitz's artworks; the artist's own writings (some published for the first time, many never before translated into English); and interviews with the artist by noted writers and art historians. Known for his rebellious approach to painting, Baselitz discusses the act of painting, his biography and much more. The artist's writings cover topics from his first trip abroad to other painters he's admired. Though not a catalogue raisonné, this copiously illustrated book gives the most complete picture ever of a seminal artist.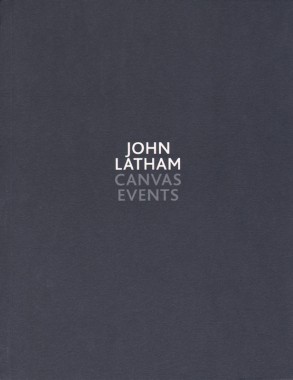 John Latham, Canvas Events
Softcover, 24 pp., offset 4/1, 215 x 275 mm
Edition of 1000
ISBN 978-1-905464-31-9
Published by Ridinghouse
$22.00 ·
Published on the occasion of the exhibition
John Latham, Canvas Events
at Karsten Schubert / Richard Saltoun
5 May — 11 June 2010
This small but impeccably produced catalog introduces a never-before-exhibited series of works by the late British artist John Latham (1921-2006). The 1994 works called, Canvas Events, features spray-painted and twisted canvas on wooden stretchers. The works challenge the conventional relationship between canvas and stretcher, turning the traditional site of the painting into a sculptural field. Latham often worked with spray paint; he often described the dotted sprinkled result as miniature universes. Reproductions of the 1994 Canvas Events are accompanied by a conversation between Latham, Hans Ulrich Obrist and Barbara Steveni, in which they discuss the artist's work over time.