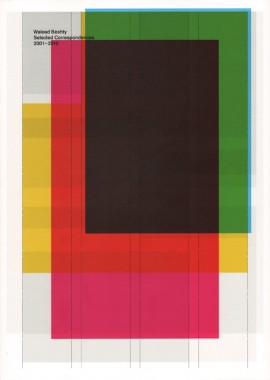 Walead Beshty, Selected Correspondences 2001-2010
Softcover, 128 pp., offset 4/1, 210 x 297 mm
Edition of 2000
ISBN 978-88-6208-135-1
Published by Damiani
$49.00 ·
In 2001, Walead Beshty began documenting the Diplomatic Mission of the Republic of Iraq to the former German Democratic Republic in Berlin. Still protected as sovereign territory under the Vienna Conventions, the embassy has stood abandoned since the early 1990s as, in Beshty's words, "a relic of two bygone regimes, unclaimable by any nation; a physical location marooned (by) symbolic shifts in global politics, a ruin set apart neitherby fences nor by millennia, but by the invisible and abstract mechanisms of international law". The site inspired his ongoing engagement with the invisible and marginal territories of globalization which provide an important line through his photographic and sculptural work of the past decade. Selected Correspondences focuses on three bodies of photographic work — two that deal with the Embassy directly and a third, Transparencies, which continues the question of place and movement. The work has been exhibited at the Hammer Museum in Los Angeles, Tate Britain, London, and the Whitney Museum of American Art in New York, among others, and is brought together here for the first time, accompanied by two new essays on the projects.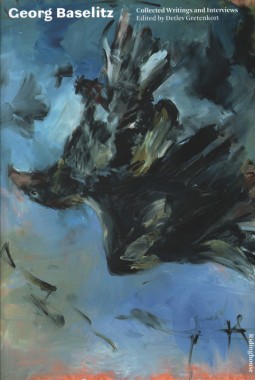 Detlev Gretenkort and Karsten Schubert, Georg Baselitz: Collected Writings and Interviews
Softcover, 300 pp., offset 4/1, 145 x 215 mm
Edition of 2000
ISBN 978-1-905464-23-4
Published by Ridinghouse
$49.00 ·
The outstanding British publisher Ridinghouse brings out the most comprehensive look into the life and work of German abstract expressionist Georg Baselitz. The book is divided into four sections: personal images; a record of Baselitz's artworks; the artist's own writings (some published for the first time, many never before translated into English); and interviews with the artist by noted writers and art historians. Known for his rebellious approach to painting, Baselitz discusses the act of painting, his biography and much more. The artist's writings cover topics from his first trip abroad to other painters he's admired. Though not a catalogue raisonné, this copiously illustrated book gives the most complete picture ever of a seminal artist.