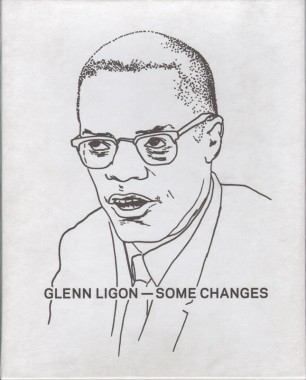 Glenn Ligon — Some Changes
Softcover/slipcase, 200 pp., offset 4/1, 220 x 270 mm
Edition of 2000
ISBN 9781894212069
Published by The Power Plant
$40.00 ·
Glenn Ligon is one of the preeminent members of a generation of American artists who came to prominence in the late 1980s with conceptually-based paintings, photographs and text-oriented works concerning the social, linguistic and political constructions of race, gender and sexuality. Incorporating sources as diverse as photographic scrapbooks and Richard Pryor's stand-up comedy routines — his lush coal-dust paintings of excerpts from James Baldwin's 1955 essay "Stranger in the Village," for instance — Ligon's art is a meditation on representation of the self in relation to culture and history. Handsomely designed with a hardcover slipcase, Some Changes is the artist's first significant monograph. Well-illustrated texts by critics and curators Wayne Baerwaldt, Huey Copeland, Darby English, Wayne Koestenbaum and Mark Nash survey Ligon's works from 1982 to 2005, and a candid interview with Toronto artist Stephen Andrews delves into Ligon's personal insights and professional experiences.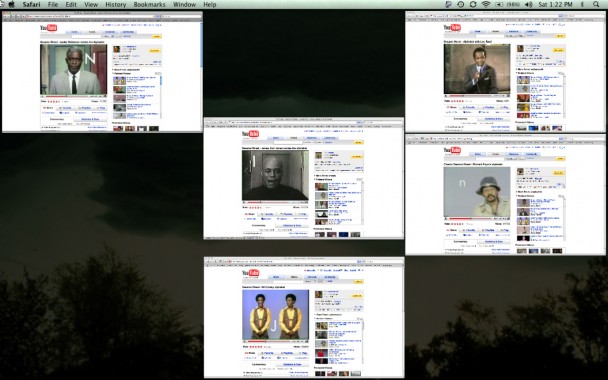 Nicole Miller, Alphabet, 2009
The Studio Museum in Harlem will open the fall/winter season with a major exhibition entitled 30 Seconds off an Inch. This survey will bring together contemporary artworks by a group of artists who, having absorbed the lessons of U.S.-based Conceptual art and identity politics, imbue their respective practices with a critical sense of play and irreverence adopted from Fluxus, Arte Povera, Gutai and Neoconcretism, among other international movements. 30 Seconds takes the singular practices and conceptual methods of black artists active on the West Coast in the late 1960s and early 1970s as a starting point–work that inspired a bodily engagement in conceptual practice.
Presenting approximately one hundred works by dozens of artists, the exhibition will provide an overview of a generation of artists who use a variety of media, including photography, video, large-scale sculpture, figurative painting and site-specific installations. 30 Seconds aims to show how this group of artists engages with the body and race in clever, subtle and astute ways.
Adel Abdessemed, Edgar Arceneux, Jabu Arnell, Kabir Carter, William Cordova,Thierry Fontaine, Charles Gaines, Deborah Grant, Rashawn Griffin, David Hammons, Maren Hassinger, Leslie Hewitt, Wayne Hodge, Rashid Johnson, Jennie C. Jones, Jayson Keeling, Simone Leigh, Glenn Ligon, Dave McKenzie, Nicole Miller, My Barbarian, Kori Newkirk, Chris Ofili, Demetrius Oliver, Karyn Olivier, John Outterbridge, Clifford Owens, Akosua Adoma Owusu, William Pope, Michael Queenland, Robin Rhode, Jimmy Robert, Nadine Robinson, Paul Mpagi Sepuya, Gary Simmons, Xaviera Simmons, Shinique Smith, Soda_Jerk, Kianja Strobert, Stacy-Lynn Waddell, and Nari Ward.
30 Seconds off an Inch
Opening: November 11, 7-9 pm
November 12, 2009 — March 14, 2010
The Studio Museum in Harlem
144 West 125th St
New York, NY