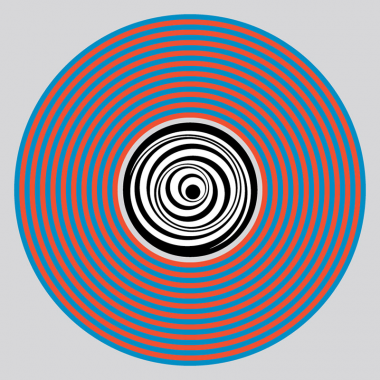 The Masses, The Electric Information Age Album
12-inch vinyl record, sleeve silkscreened/letterpress 2/1, 12.25 x 12.25 inches
Inventory Records 01 [IR01-A]
Edition of 400
Published by Inventory Books
$20.00 ·
Created as an audio extension to "The Electric Information Age Book" by Jeffrey T. Schnapp and Adam Michaels, the LP was made in the spirit of the experimental 1967 "The Medium is the Massage LP", the "first spoken arts record you can dance too" based on media theorist Marshall McLuhan's groundbreaking book of the same name.
Produced by Schnapp, Michaels, and Daniel Perlin in a process paralleling the books production, the album incorporates new music drawing upon a wide range of genres (such as Post-Punk, Mutant Disco, Baile Funk, and Chicago Juke) with samples, quotations, and text from the Electric Information Age Book. Recorded and mixed at Perlin Studios; Mastered at Bonati Mastering; Pressed at Brooklyn Phono; Designed at Project Projects ; Letterpress Printed at Sheffield Product; Screenprinted at Haven Press.
A side: The Book of the Now; Involve US in Depth; Verbal-Visual Vernacular; In the World of Emotion; Mass Glass; Erasing Time; Page 82; Decisions; Page In.
B side: Drill Press (Dub); Page 122; Philosophical Works; Tomorrow Today; Printing Printing Printing Printing; Non-Tribal Placard; Pattern Recognition Pattern; T>E>I>A>B; Arts First Spoken Dance To; Page Out.
Digital download of 19-track album.
'What's the difference between this "second spoken arts record you can dance to" and its 1967 predecessor "The Medium is the Massage LP"? For all its pop fizz, the latter dangles its propositions and prepo­sitions, but seems to leave the body stumbling, fumbling for itself on the dance floor. In its labors of reworking, The Electric Information Age Album honors its predecessor while seeking to further advance its claims.'
— Jeffrey T. Schnapp