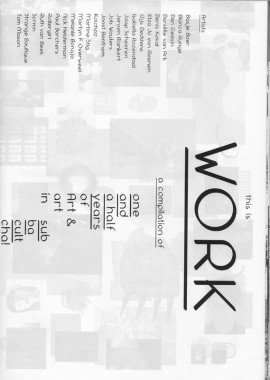 Bas Morsch, This is Work
Softcover, 10 posters/80 pp., offset 4/1, 210 x 297 mm
Edition of 1000
Published by Bas Morsch
$5.00 ·
A compilation of one and a half years of Art & art.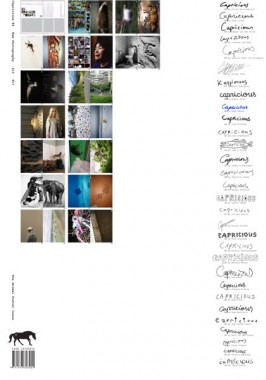 Capricious 8
Softcover, 64 pp., offset 4/4, 11 x 17 inches
Edition of 2000
Published by Capricious
$19.00 · out of stock
Founded by Swedish photographer Sophie Mörner in 2004, Capricious Magazine is an international fine art photography publication for emerging artists and is issued twice annually. The presented work is neither commercial, nor fashion photography; it creates visual narrative without itermediary contextualization. Capricious is a potential make-shift, personal gallery of autonomous works, as well as journal.