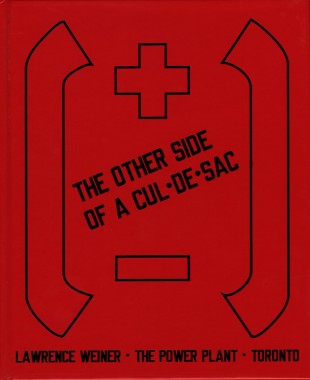 Lawrence Weiner: The Other Side of A Cul-De-Sac
Hardcover, 48 pp., offset 3/1, 185 x 225 mm
Edition of 900
ISBN 9781894212250
Published by The Power Plant
$35.00 ·
Very red and very shiny, this artist's book–also the catalogue for Lawrence Weiner's show at the Power Plant in Toronto — collects a variety of sentences and statements by the veteran Conceptualist, typeset with Weiner's customary care, and accompanied by a text by poet Wystan Curnow, and an essay by Gregory Burke. It is printed in a limited edition of 900.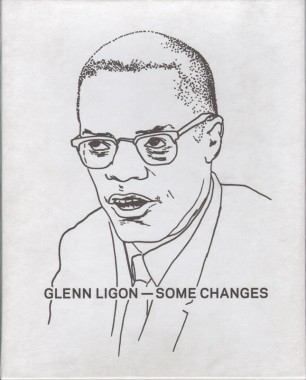 Glenn Ligon — Some Changes
Softcover/slipcase, 200 pp., offset 4/1, 220 x 270 mm
Edition of 2000
ISBN 9781894212069
Published by The Power Plant
$40.00 ·
Glenn Ligon is one of the preeminent members of a generation of American artists who came to prominence in the late 1980s with conceptually-based paintings, photographs and text-oriented works concerning the social, linguistic and political constructions of race, gender and sexuality. Incorporating sources as diverse as photographic scrapbooks and Richard Pryor's stand-up comedy routines — his lush coal-dust paintings of excerpts from James Baldwin's 1955 essay "Stranger in the Village," for instance — Ligon's art is a meditation on representation of the self in relation to culture and history. Handsomely designed with a hardcover slipcase, Some Changes is the artist's first significant monograph. Well-illustrated texts by critics and curators Wayne Baerwaldt, Huey Copeland, Darby English, Wayne Koestenbaum and Mark Nash survey Ligon's works from 1982 to 2005, and a candid interview with Toronto artist Stephen Andrews delves into Ligon's personal insights and professional experiences.