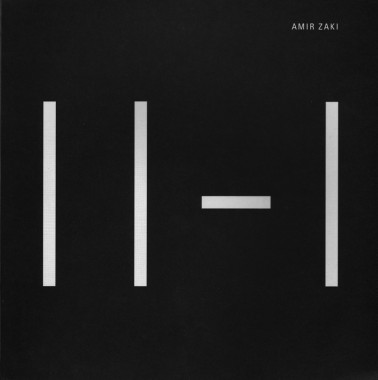 Amir Zaki, Eleven Minus One
Softcover, 122 pp., offset 4/4, 9 x 9 inches [26 x 36 inches unfolded]
Edition of 500
ISBN 978-0-26172-2-9
Published by LAXART
$75.00 ·
For this project,
Amir Zaki
carefully reconstructed and reinterpreted, in virtual 3D space, several photographs from a series made in the mid-1980's by Swiss artist duo Peter Fischli and David Weiss. Their photographs depict precariously balancing temporary sculptures that they intentionally constructed in a slap-dash manner. Their photographs of these sculptures were casually shot in their studio using unprofessional lighting and equipment. Through these photographs of temporary sculptural constructs made of household detritus, Fischli and Weiss subvert the idea of sculpture as a heroic manifestation of a unique and masterfully constructed object. Their work privileges the document over the sculpture, which Zaki interprets as an ironic inverse of the ubiquitous professional photographic documentation of the 'serious' sculpture found in so many art books and journals. In Zaki's adaptation of their work, there is a re-inversion at play as he privileges the sculpture again, but only as a 3D virtual non-object in order to destabilize their relationship. This has manifested as a series of short photorealistic animation loops and a foldout book based on the eleven different ways that a cube can be unfolded. Working with this methodology allowed Zaki to further interrogate the conventions and limitations of photography by exploring depictions of 'real' space, but without the restraints of actual physics or forces such as gravity. Zaki is interested in the perversion of using Fischli and Weiss photographs of quickly made, throw-away sculptures as a source to create an incredibly laborious photorealistic virtual 3D scene that can be explored from all angles, both through photographic and orthographic projections. In this project Zaki has also fetishized the sculptures by making them virtual, stylized and idealized. He has resurrected these sculptures and placed them in a world where they need not ever 'fall' (fail). In the animations Zaki has created, the sculptures simply spin, teeter or gyrate indefinitely. In the photographs Zaki has rendered for the book, the sculptures hover in a perfect orthographic projection space, surrounded by a black void.
The book is a complex foldout design that is quite difficult to describe in text. It is ten double-sided square pages. Each page spread unfolds into unique configurations of six squares that represent all sides of a cube. The images on each unfolded page spread depict 3D digital recreations of photographs from the series Equilibres by Swiss artist duo Peter Fischli and David Weiss. When fully unfolded, the book opens up to approximately 27 x 36 inches. It is an interactive object, and can be folded and unfolded in multiple ways, creating grids, cubes, and unfolded boxes, each creating a unique experience and juxtaposition of images. It is important to recognize the book in terms of a limited edition or a multiple. It is also more of an object with sculptural qualities and a tactile nature than a 'book' in the traditional sense.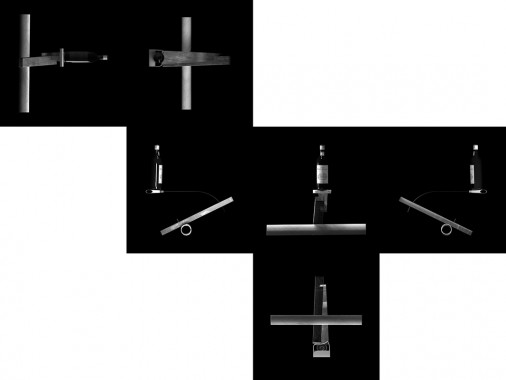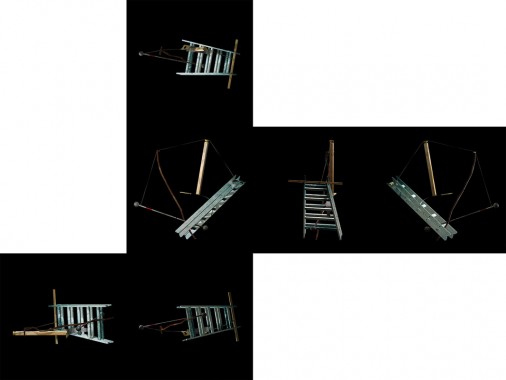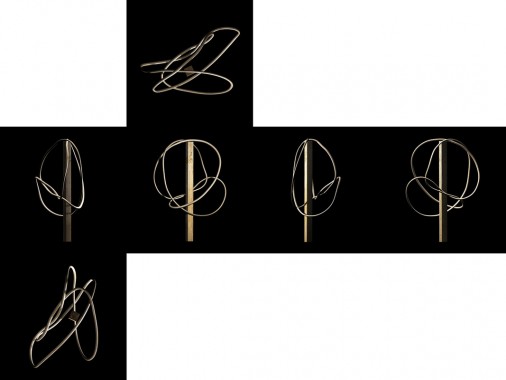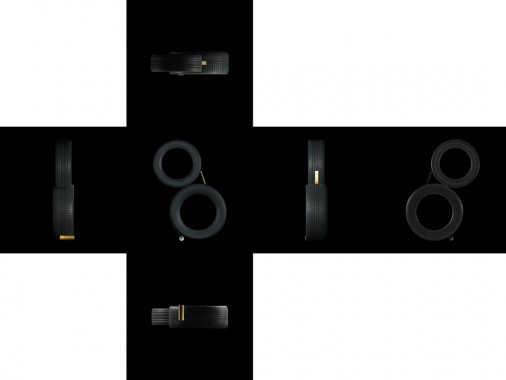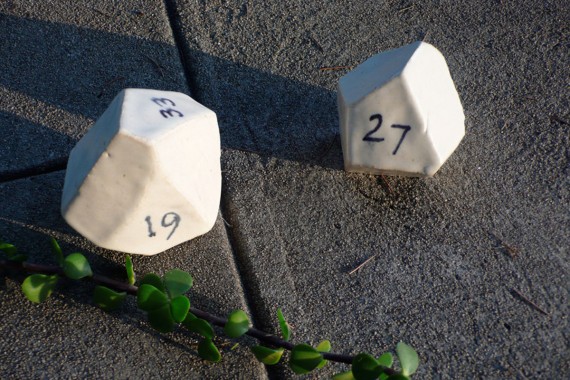 Anna Sew Hoy, Magic Number Rattle Rock
Ceramic sculpture, glazed stoneware, dimensions variable
Edition limited, each unique
Published by Anna Sew Hoy
$400.00 ·
Anna Sew Hoy
has produced a limited edition of ceramic sculptures entitled
Magic Number Rattle Rock
; unique objects at 400 dollars each to support her forthcoming
artists book project
. Each rattle has its own set of magic numbers, with an object embedded in the sculpture which makes a very special noise. Purchase a sculpture above to support, or contribute to the project
here
at different tiers: limited edition poster signed by the artist and designer ($
25
); signed copy of the book + signed poster ($
100
); limited edition sculpture + signed book + signed poster ($
500
); personal thank you in the book + limited edition sculpture + signed book + signed poster ($
800
).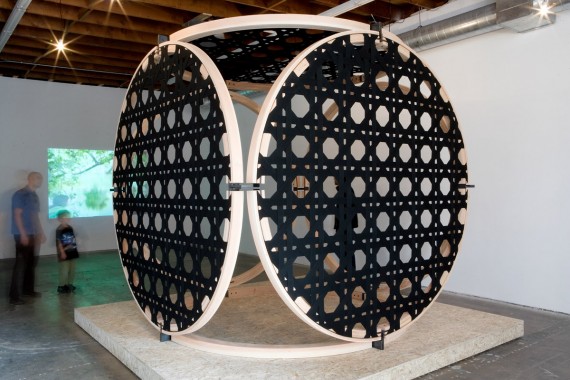 Arthur Ou, Untitled (Pavillion); 2009; Wood, metal, cotton webbing; 8.5 x 8.5 x 8.5 feet
In their first collaborative installation, Arthur Ou and Alice Könitz suggest a reframing of the L.A. landscape in a surprisingly pastoral mode. Each artist created one half of the installation at LAXART, and though the two parts don't fit seamlessly, they do make a spare but evocative tableau.
Ou's contribution is a gazebo-like structure, made of six large wooden rings joined in a rounded cube. On two sides of the cube the rings are open, allowing visitors to enter. The other two sides and the roof are crisscrossed with black canvas strips that form an octagonal pattern reminiscent of rattan furniture. The pattern originated in China and the structure itself recalls Chinese garden pavilions that carefully frame specific, often symbolically loaded views.
In this case, the view is Könitz's video projection. It depicts a group of young people, wearing cardboard headdresses of various geometric shapes, as they embark on a raft across a surprisingly lush section of the L.A. River. Upon reaching their destination, they indulge in a joyous, somewhat raucous outdoor feast.
It's an unexpected vision of L.A. as a sylvan retreat inhabited by a tribe with an incongruous, Modernist aesthetic. (Anyone familiar with Könitz's sculptures will recognize her trademark cardboard constructions mimicking High Modernist designs.) Combined with Ou's more austere take on the garden pavilion, the installation offers a vista point from which to reorient one's view of L.A.
—Sharon Mizota
LAXART
2640 S La Cienega Blvd
(310) 559-0166
through 16 January 2010