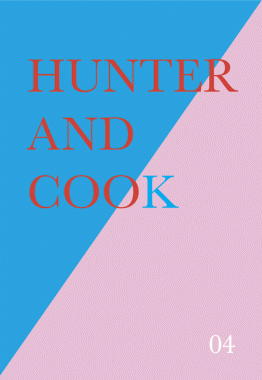 Hunter and Cook 4
Softcover, 80 pp., offset 4/1, 23 x 33 cm
Edition of 600
Published by Hunter and Cook
$10.00 ·
Hunter and Cook is a curated contemporary art magazine published and edited by Toronto based artists Jay Isaac and Tony Romano. Focusing on artists projects and interviews, Hunter and Cook aims to bring like minded artistic sensibilities in Canada and elsewhere to public awareness. As artists, and not designers, our intention is to present visuals in a simplistic, straight forward way that focuses more on the artists work than the magazine design. Unlike most art magazines, we are more interested in presenting work rather than reviewing it. Hunter and Cook is published 3 times a year.
Mark DeLong / Jason McLean, Melanie Sheepwash
Softcover, 24 pp., offset 4/1, 11 x 17.5 cm
Edition of 500
Published by Nieves
$8.00 ·
For the first time Nieves brings together their unique styles of drawings and collage in Melanie Sheepwash, a booklet inspired by modern dads "getting busy in their own time", and produced for the occasion of the homonymous exhibition at the Charles H Scott Gallery in Vancouver.