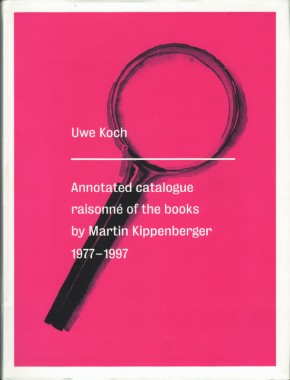 Martin Kippenberger, Annotated Catalogue Raisonné of the Books by Martin Kippenberger 1977-1997
Softcover, 368 pp., offset 1/1, 8.25 x 11 inches
Edition of 5000
ISBN 9781891024658
Published by Distributed Art Publishers
$55.00 · out of stock
Roberta Smith called him the "madcap bad boy of contemporary German art" and also "one of the three or four best German artists of the postwar period." Martin Kippenberger disrupted the status quo throughout his brief, excessive life, not just by making art of every variety and medium but also by conducting an extended performance in the vicinity of art that involved running galleries, organizing exhibitions, collecting the work of his contemporaries and overseeing assistants. He published books and catalogues, played in a rock-and-roll band and cut records, ran a performance-art space during his early years in Berlin, became part owner of a restaurant in Los Angeles during six months he spent there preparing for an exhibition, and collaborated extensively with other artists. This particular volume considers his output of artist's books, as well as his exhibition catalogues and all the publications whose content he either created or edited. More than just documentation, this publication makes accessible for a wider public the multiple aspects of Kippenberger's books, with all the complexity and consequence of his oeuvre intact.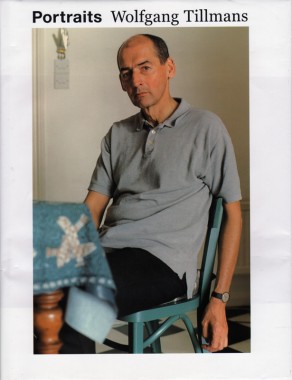 Wolfgang Tillmans, Portraits
Softcover, 144 pp., offset 4/4, 235 x 305 mm
Edition of 2000
ISBN 9781891024368
Published by Walther König/Distributed Art Publishers
$40.00 ·
For artist Wolfgang Tillmans, portraiture is a collaborative process between photographer and accomplice. While Tillmans' photographs are often referred to as casual, they are actually the result of a carefully constructed process of engagement with his models. Each sitter, be they a world-famous rock star or a family member, projects both vulnerability and dignity. Presented here are a selection of some of the best of these portraits, taken between 1988 to 2001, and chosen by Tillmans himself. Subjects include filmmaker John Waters, architect Rem Koolhaas, musicians Moby and Michael Stipe, actresses Irm Hermann and Chloë Sevigny, as well as the artist's family and friends.