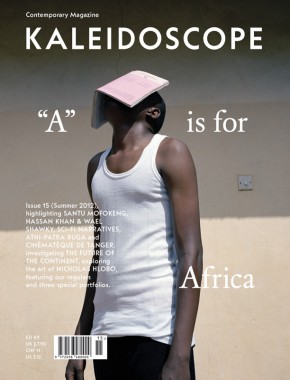 KALEIDOSCOPE Magazine 15, "A" is for Africa
Summer 2012 — Africa Special Edition
Softcover, 202 pp., offset 4/4, 220 x 287 mm
ISSN 2038-4807
Published by KALEIDOSCOPE Press
$12.00 · out of stock
Editor-in-Chief Alessio Ascari and art directors OK-RM are pleased to announce that KALEIDOSCOPE's summer issue is a special edition entirely devoted to art produced in (or related to) the African continent today. In a time when the once-dominant western model is collapsing, the impressive growth of Africa's economies looks likely to continue and its cultural offer is growing more and more vibrant, exposing the international audience to an incredible offering of art, music, architecture, film, design and fashion. This issue intends to be the most up-to-date and thorough exploration of the African scene of contemporary art and culture, from Egypt to South Africa via Ethiopia and Nigeria, conducted in collaboration with a dream team of both international contributors and influential thinkers and practitioners working in and around Africa today.
HIGHLIGHTS
Santu Mofokeng by Philippe Pirotte; Hassan Khan and Wael Shawky by Shahira Issa; Sci-Fi Narratives by Nav Haq and Al Cameron; Athi-Patra Ruga by Linda Stupart; Cinématèque de Tanger by Omar Berrada.
MAIN THEME — The Future of the Continent, Continent of the Future
Art by Nana Oforyatta-Ayim; Cinema by Olufemi Terry, Frances Bodomo, Jean-Pierre Bekolo and Mahen Bonetti; Music by Benjamin Lebrave; and Urban Planning by Antoni Folkers.
MONO — Nicholas Hlobo
Interview by Sean O'Toole; Essay by Tracy Murinik; Focus by Liese van deer Watt.
REGULARS
Futura: Lynette Yiadom-Boakye by Hans Ulrich Obrist; Panorama: Invisible Borders by Emmanuel Iduma; Souvenir d'Italie: Massimo Grimaldi by Luca Cerizza; On Exhibitions: "African Negro Art" by Paola Nicolin; Producers: Elvira Dyangani Ose by Carson Chan.
SPECIAL PORTFOLIOS
Viviane Sassen, Rotimi Fani-Kayode and Namsa Leuba.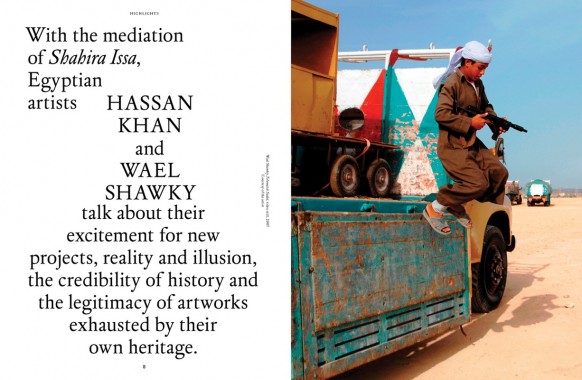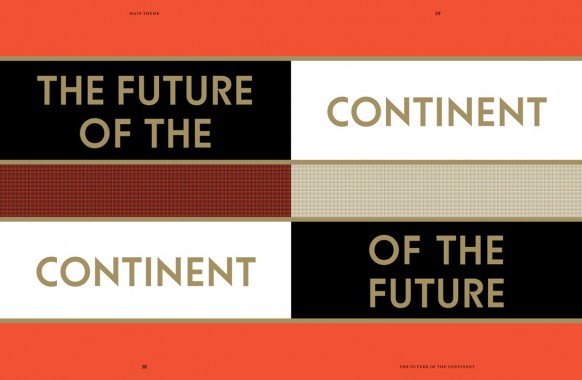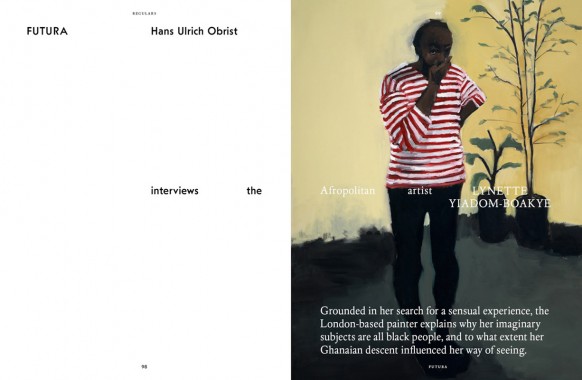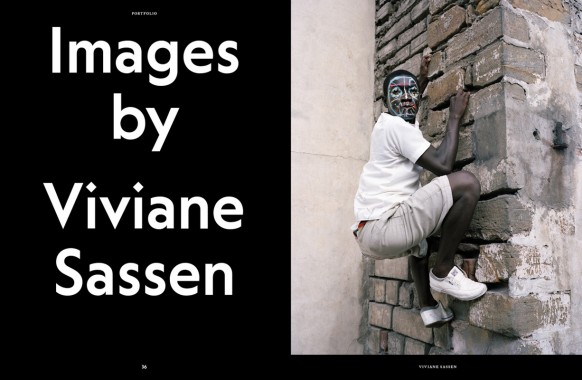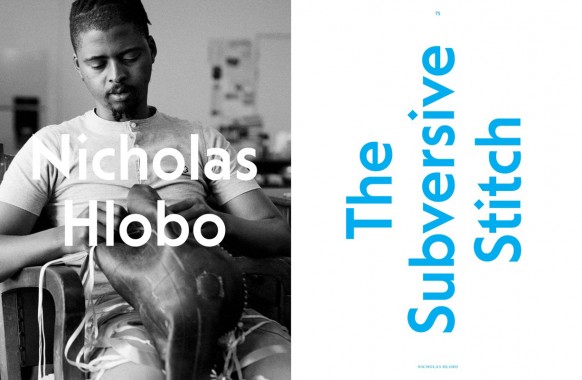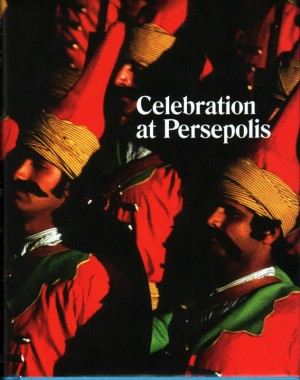 Michael Stevenson, Celebration at Persepolis
Hardcover, 64 pp., offset 4/1, 125 x 160 mm
Edition of 5000
ISBN 978-3-905829-48-8
Published by JRP|Ringier/Arnolfini
$19.00 · add to cart
Described as an "anthropologist of the avant-garde," Michael Stevenson investigates the mythology that surrounds renowned and controversial events which have been significant in the spheres of both art and politics.
Stevenson revisits the site of an infamous week-long party held in 1971 by the Shah of Iran among the ruins of the ancient Persian city of Persepolis. Reconstructing part of the temporary architecture built for the celebrations (itself now a ruin), Stevenson looks at this pivotal moment in Iranian history which led toward the subsequent cultural revolution.
This publication is part of the series of artists projects edited by Christoph Keller. Personally selected by Keller, for Textfield, as one of his top five from the series.