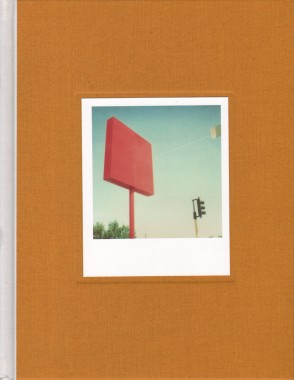 Mike Slack, Ok Ok Ok
Hardcover, 80 pp., offset 4/4, 7 x 9 inches
Second edition
ISBN 978-09776481-2-2
Published by The Ice Plant
$30.00 ·
A series of beautifully composed Polaroids taken by Mike Slack into a wordless trip around the country. Sequenced like a dream, the nameless places and close-up abstractions are anchored to no narrative, but relate to each other through their use of color. They belong to a different time, or maybe a different world.
— Printed Matter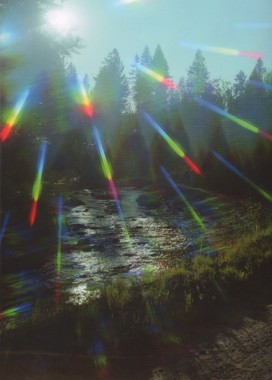 Ron Jude, Emmett
Softcover, 80 pp., offset 4/4, 6.75 x 9.5 mm
Edition of 1000
ISBN 978-0-9823653-2-8
Published by The Ice Plant
$30.00 ·
The past did not exist. Not at all.
—Jean-Paul Sartre
Jude's latest book project, Emmett, brings new life to a selection of his own early photographs, made in the early 1980s in central Idaho. Enhanced by special-effects filters and cheap telephoto lenses, the pictures include hazy scenes of a summertime drag race, a forest across changing seasons, midnight horror films on TV and a Nordic-looking teenager who appears as a specter from the artist's past. Edited here nearly 30 years after its making, this experimental body of work acquires unexpected nuance and humor, and has the serendipitous qualities of a dream –memories reorganized into a fictionalized narrative, imagery suffused with both an unsettling melancholy and the glow of youthful reverie. Related conceptually to and residing thematically between his two previous books — Alpine Star and Other Nature — Emmett achieves an aesthetic inspired by equal parts Motörhead and Jean-Paul Sartre.