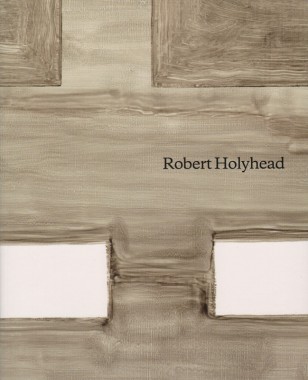 Robert Holyhead, Robert Holyhead Paintings
Softcover, 48 pp., offset 4/1, 210 x 260 mm
Edition of 1000
ISBN 978-1-905464-35-7
Published by Ridinghouse
$25.00 ·
This exhibition catalog celebrates British artist Robert Holyhead's precise application and removal of paint, his colorful abstract forms and complex compositions. Full-page illustrations of each of the eight paintings from 2010 are accompanied by detailed photographs of the edge of the paintings and places where the paint has been wiped away. Includes a conversation between the artist and Anthony Spira, director of the Milton Keynes Gallery, in which Holyhead says, "I pick up on things that are a little bit peculiar and that exist awkwardly in the world, that are already abstract … My painting presents both a type of personal language and some familiarity with the world." With several full-color installation views.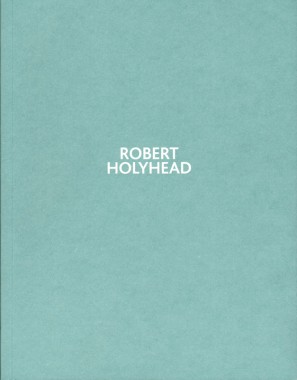 Robert Holyhead, New Paintings
Softcover, 24 pp., offset 4/4, 205 x 275 mm
Edition of 1000
ISBN 978-1-905464-24-1
Published by Ridinghouse
$22.00 ·
This small but beautifuly produced exhibition catalog presents ten new paintings by the British artist Robert Holyhead. His work is marked by expanses of white ground left uncovered and traces of color at the canvas-edge where paint has been carefully removed from the surface. In dialog with Holyhead's paintings is an in-depth essay by art historian Anna Lovatt. She discusses how the work is temporally bounded by the moment of the paint's application and the point at which it begins to dry. Together, this group of paintings demonstrates the surprisingly diverse outcomes of this restricted situation.