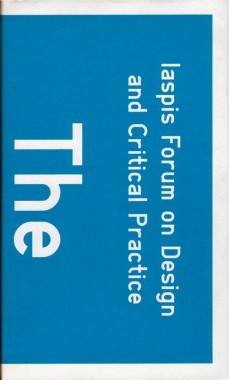 Iaspis Forum on Design and Critical Practice — The Reader
Softcover, 445 pp., offset 4/1, 125 x 210 mm
English and Swedish
Edition of 1000
ISBN 978-1-933128-63-4
Published by Sternberg Press and Iaspis
$25.00 · out of stock
What happens when you look at design as something more than a service-based relationship between client and designer? What new strategies and models help to question and challenge the limits of design? The second publication from the Swedish design think-tank Iaspis, this idea-packed reader focuses on investigative, speculative, and critically oriented design, especially how design relates to architecture. Inspired by an exhibition produced by the Architectural Association in London, the reader is based on four conversations between graphic designers about various aspects of design relating to their practices. It also contains a number of interviews and other texts linked to these conversations, and a broader discussion about design and transboundary practice.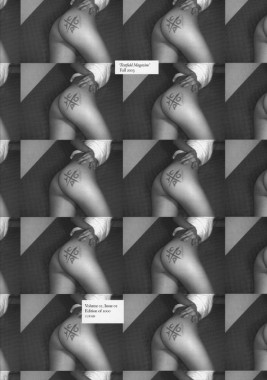 Textfield II
Softcover, 112 pp., offset 1/1, 210 x 297 mm
Edition of 1000
Published by Textfield
$30.00 ·
Contributors; Johnny Freedom, Andreas Angelidakis, Miltos Manetas, Angelo Plessas, Rafaël Rozendaal, Nikola Tosic, Yugop, Mai Ueda, Goodwill, Parra, Experimental Jetset, Jonathan Maghen, Lev Manovich, Machine, Mike Calvert, Marc Kremers, Claude Closky, Joel Fox, and Aaron Rose.