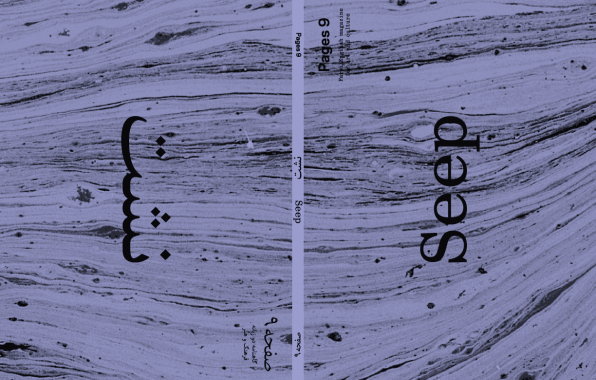 Pages 9, SEEP
Softcover, 129 pp., offset 1/1, 200 x 260 mm
English and Farsi
ISSN 1573-3165
ISBN 978-90-821190-0-8
Published by Pages
$18.00 ·
The biology or politics of seeping is like that of raw petroleum oozing at natural oil seeps. Unlike refined oil which has sponsored modernization and its aligned archives, crude oil pours beyond historical purpose and defies structural elevations – it instead disfigures the ground through which it dubiously spreads. This issue of Pages assumes 'seep' as a post archival mode, where geography, culture and the body is approached through seepage, suspension, deviation and subtraction.
This issue contains contributions by Mariam Motamedi Fraser, Mark von Schlegell, Nima Parzham, Natasha Ginwala, Vivian Ziherl, Matts Leiderstam, Adam Kleinman, Suzanne Treister, Alexi Kukuljevic, Eugene Thacker and Saleh Najafi. Including in this issue are also reprinted materials, among others, correspondences between a filmmaker and the Anglo-Iranian Oil Company (former British Petroleum) around the making of a company film called "Persian Story" in 1951, and a 1977 newspaper article about Dennis Oppenheim's involvement with a commissioned art work for the Tehran Museum of Contemporary Art.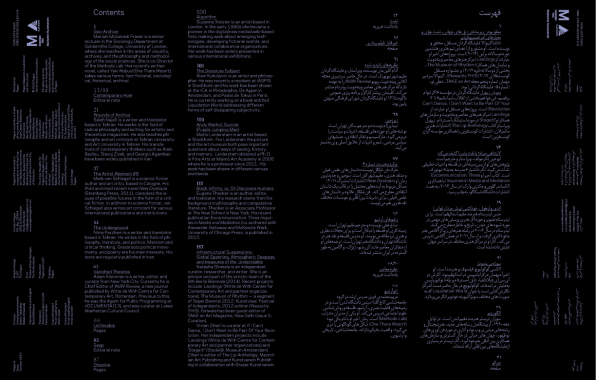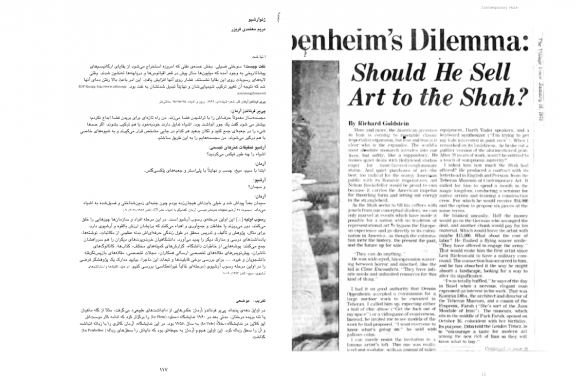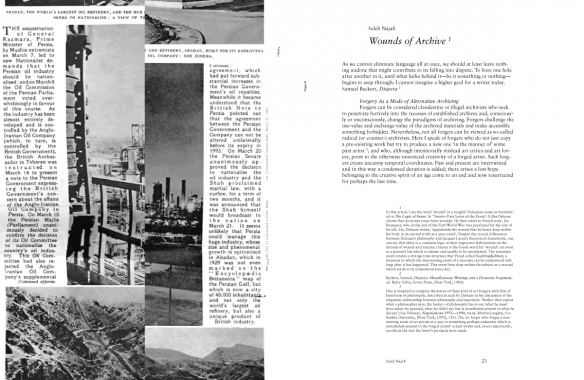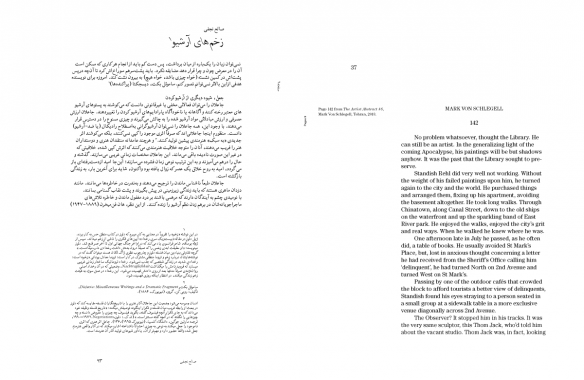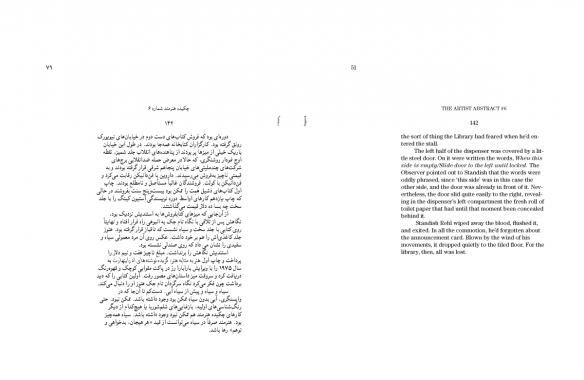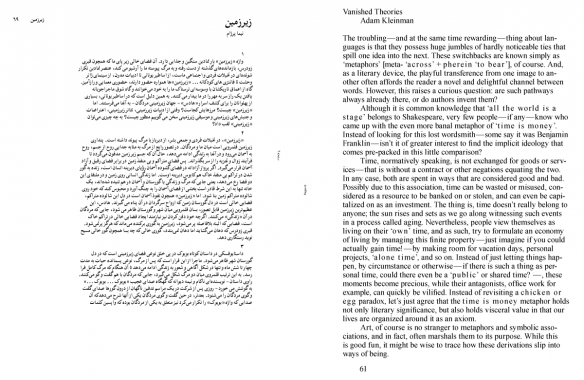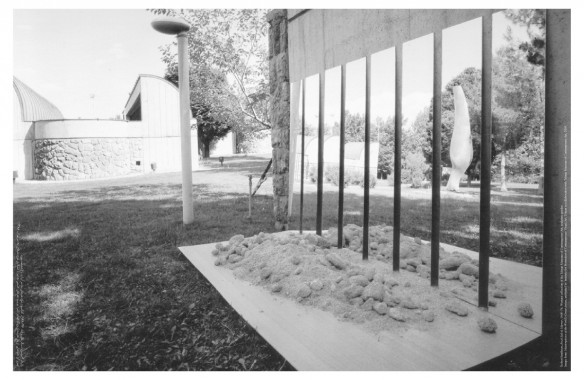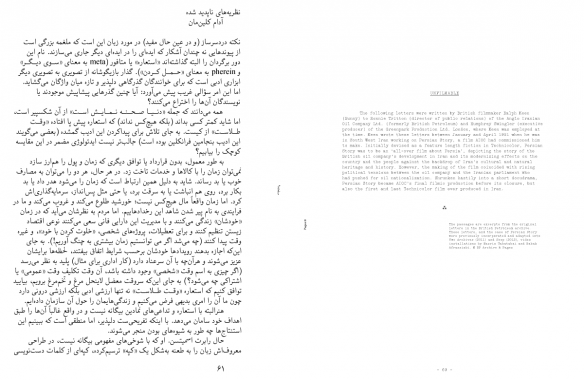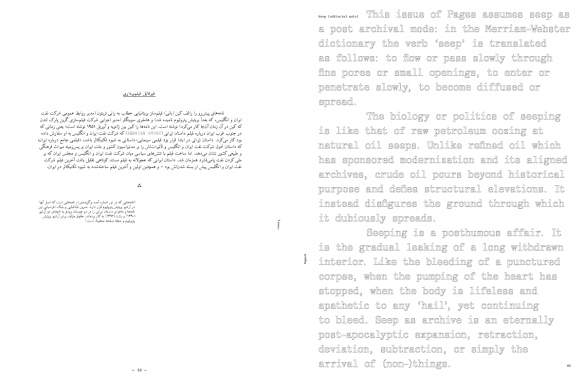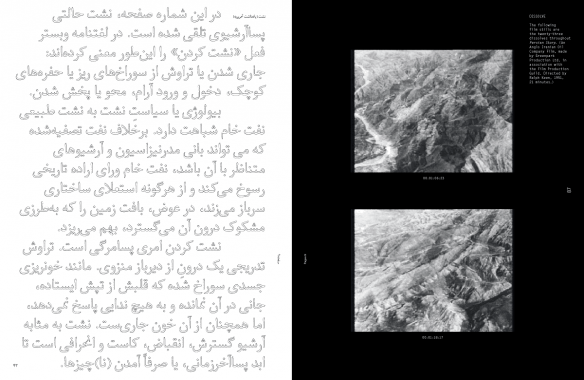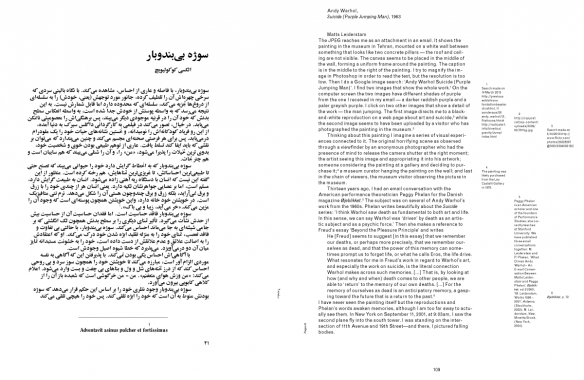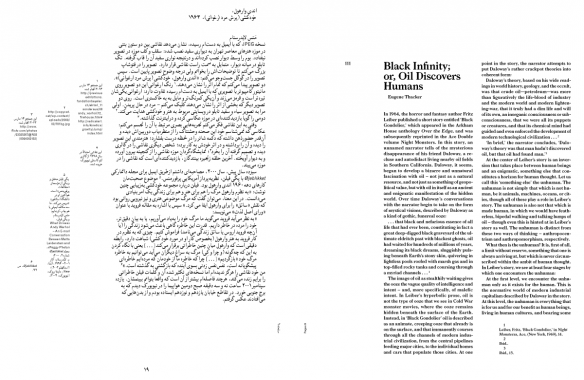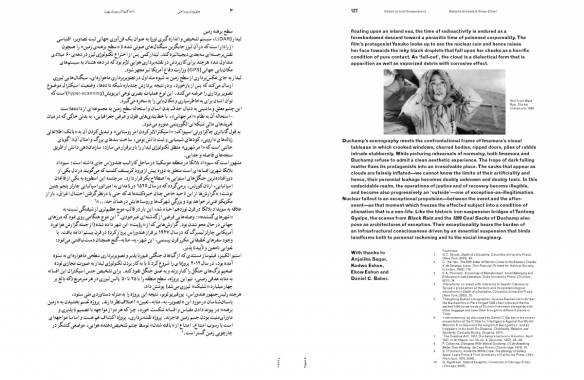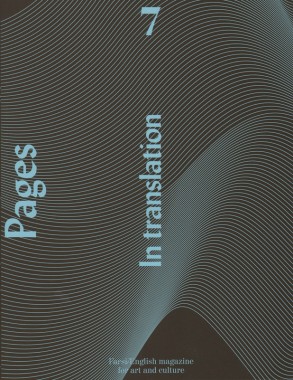 Pages 7, In Translation
Softcover, 88 pp., offset 1/1, 200 x 260 mm
English and Farsi
Edition of 2000
ISSN 1583-3165
ISBN 978-90-5973-099-1
Published by Pages
$20.00 ·
This is the seventh annual issue of Pages, a publication that serves as a public discourse between the academic community in the West and Iran. The editors of Pages were inspired to scrutinize the various aspects of translation because they confront it with every issue of their journal. "There is clearly no such thing as a perfect substitute in translation," the editors write. "There are instead displacements and interpretations, which remain nevertheless within the limits of the text." An instance of cultural practice and political agency, translation does more than create a space between languages or among cultures. An innovative look at how translation affects the spatial and political arrangements of public and private spaces of cities, as communal or individual identities, in representations of state media, and in artistic practice itself.