The Portable John Latham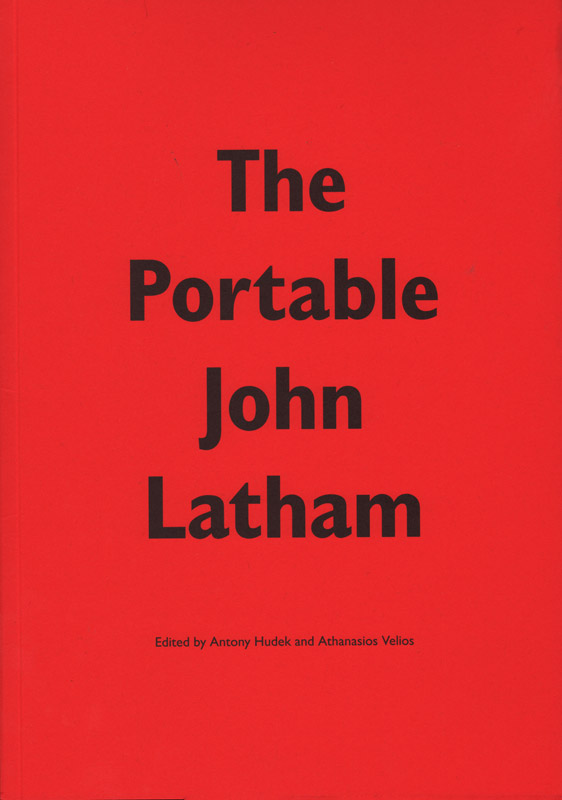 Antony Hudek and Athanasios Velios, The Portable John Latham
Softcover, 112 pp., offset 2/1, 170 x 250 mm
Edition of 1000
ISBN 978-0-9562605-5-0
Published by Occasional Papers
$22.00 · add to cart
This book features a selection of documents from the personal archive of the late British artist John Latham (more information
here
), presently maintained in his last home and studio in Peckham, South London. Through reproductions of letters, invitation cards, exhibition reviews, performance scripts and images, the publication retraces Latham's pioneering practice over six decades, from the late 1940s to his death in 2006. Published on the occasion of
John Latham: Anarchive
in association with Whitechapel Gallery, the book also includes an interview by Charles Harrison from 1968 and a glossary section.
Edited and introduced by Antony Hudek and Athanasios Velios.
In the painting and sculpture for which he is best known, Latham's primary materials included glass, books, canvas and the spray gun. Developing alongside this concise visual language, from the mid-1950s onwards, was a cosmological theory, formulated through his art-making discoveries, that considered time and event to be more primary than the established means of understanding, based on space and matter. Termed Time-Base Theory (sometimes Flat Time Theory or Event Theory) it offers an ordering and unification of all events in the universe, including human actions, and allows an understanding of the special status of the artist in society.
Latham looked at the way in which human knowledge has become fragmented over time; split by divergent religions, ideologies and world-views. He identified the way in which the fields of science and art, despite emerging from a common root, have become separate and operate in isolation of one another: even within a field such as physics, there exist a large number of schisms and specialisations that further fragment our knowledge and understanding of the universe. John believed that this endless division would eventually lead to a kind of entropy and from that state, to a disintegration of society.