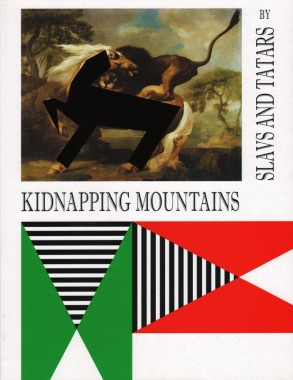 Slavs and Tatars, Kidnapping Mountains
Softcover, 96 pp., offset 4/1, 20 x 26 cm
Edition of 1250
ISBN 978-1-906012-19-9
Published by Book Works
$32.00 ·
Kidnapping Mountains is a playful and informative exploration of the muscular stories, wills, and defeat inhabiting the Caucasus region. The book is comprised of two parts: an eponymous section addressing the complexity of languages and identities on the fault line of Eurasia, and Steppe by Steppe Romantics, a restoration of the region's seemingly reactionary approaches to romance.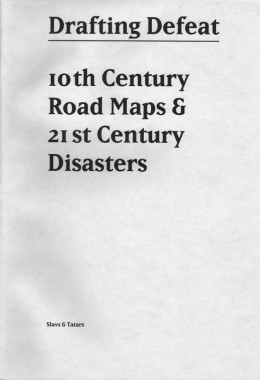 Slavs and Tatars, Drafting Defeat: 10th Century Road Maps & 21st Century Disasters
Softcover, 14 pp., offset 1/1, 22 x 31 cm
Edition of 250
Published by Slavs and Tatars
$30.00 ·
A collection of highly stylized 10th century maps of the Middle East with translations of the legends that accompanied them in a 1933 Soviet edition of Nasser Khosrow's Safarnameh (Book of Travels). Maps; The Arabian Peninsula, Egypt, Syria, The Persian Gulf, The Caspian Sea, Iraq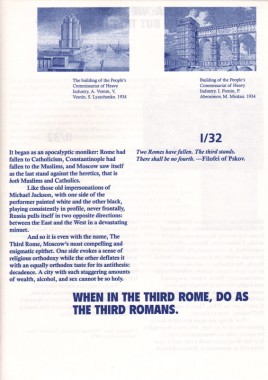 Slavs and Tatars, A Thirteenth Month Against Time
Softcover/boxed, 32 pp., 21 x 28 cm
booklet, mimeograph print, offset hand-pasted color stickers, in black case
Edition of 100, signed and numbered
Published by Slavs and Tatars
$150.00 ·
A libretto of daily polemics, reflections, and musings on the very defeatist approach to time so dear to S&T, A Thirteenth Month Against Time runs thirty-two days (or pages) in length and acts as an addendum to one's everyday calendar or diary.