Phil Chang
Arthur Ou
Eduardo Sarabia
Anna Sew Hoy
Temporary bookshop and exhibition
July 21 — August 25, 2011
Reception: Thursday, July 21, 6-8pm
Organized by Textfield, Inc.
Creatures of Comfort New York is pleased to present
No More Reality
, a temporary bookshop and exhibition organized by Textfield, Inc. The bookshop and exhibition will take place in Creatures of Comfort's adjacent project space at
205 Mulberry St
.
In conjunction with the bookshop, which will feature current and archived titles from Textfield Distribution, there will be an exhibition of work by artists that Jonathan Maghen has collaborated with through Textfield to realize various publishing projects. The exhibition will feature the works of Phil Chang, Arthur Ou, Eduardo Sarabia, and Anna Sew Hoy.
The bookshop and exhibition title have been appropriated from the Philippe Parreno work, No More Reality (the demonstration), 1991, which is a four-minute video of children demonstrating, and chanting the slogan and title ("No More Reality").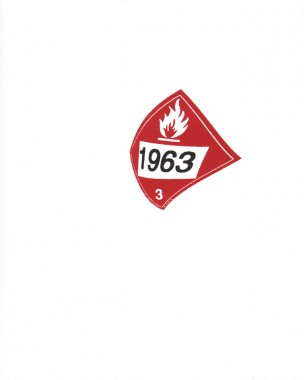 Sowon Kwon, dongghab
Softcover, 48 pp., offset 4/2, 5.5 x 7 inches
Edition of 500
ISBN 978-0-9829524-0-5
Published by Vermont College of Fine Arts
$15.00 ·
dongghab
traces an online search in which the point of departure is the discovery that the publication of Edward Ruscha's
Twentysix Gasoline Stations
and the suicide of Sylvia Plath by oven gas both occurred in 1963, the year of Kwon's birth. Cued by Ruscha's seminal work, Kwon unveils an uncanny cosmology of events constellated by the convergence of "1963" with "gasoline" such as the assassination of Medgar Evers (after having lead a successful boycott of white-owned gasoline stations in Jackson, Mississippi) and the self-immolation of Thich Quang Duc in Saigon (in protest of the oppression of Buddhists by the Catholic administration of then president Ngo Dinh Diem), among others. The Korean word
dongghab
describes a social relationship between people born in the same year, so that the idea of a (self) portrait as socially contingent and historically determined as much as individuated, informs the book.
New York-based artist Sowon Kwon works in a range of media including sculptural and video installations, digital animation, drawing, and printmaking. Her recent work explores portraiture, perception, and historical memory as our bodies are increasingly submitted to and made accessible through technology. She has had solo exhibitions at The Kitchen in New York City, Matrix Gallery/Berkeley Art Museum, and the Whitney Museum of American Art at Philip Morris (now Altria).