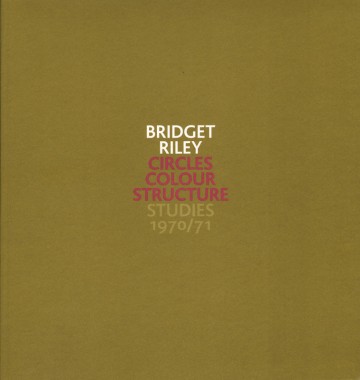 Bridget Riley, Circles, Colour Structure Studies 1970/71
Softcover, 48 pp., offset 4/4, 245 x 260 mm
Edition of 1000
ISBN 978-1-905464-19-7
Published by Ridinghouse
$35.00 ·
This elegant, slim catalog accompanies Bridget Riley's exhibition Circles Colour Structure: Studies 1970/71, shown at Karsten Schubert in London. This series of 22 gouaches was shown and published here for the first time, accompanied by an interview between the artist and her close friend Robert Kudielka, done in 1972, just following the creation of the works. "The studies I make have different purposes," Riley said. "Obviously, many studies will be discarded en route to a painting, though they may still be interesting as visual statements." A fascinating look at the process of this important artist.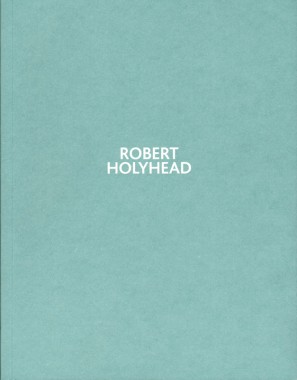 Robert Holyhead, New Paintings
Softcover, 24 pp., offset 4/4, 205 x 275 mm
Edition of 1000
ISBN 978-1-905464-24-1
Published by Ridinghouse
$22.00 ·
This small but beautifuly produced exhibition catalog presents ten new paintings by the British artist Robert Holyhead. His work is marked by expanses of white ground left uncovered and traces of color at the canvas-edge where paint has been carefully removed from the surface. In dialog with Holyhead's paintings is an in-depth essay by art historian Anna Lovatt. She discusses how the work is temporally bounded by the moment of the paint's application and the point at which it begins to dry. Together, this group of paintings demonstrates the surprisingly diverse outcomes of this restricted situation.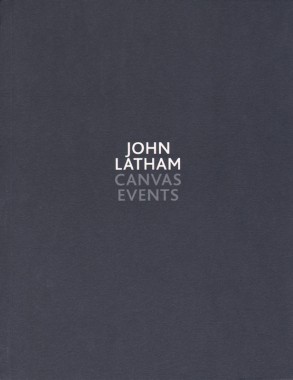 John Latham, Canvas Events
Softcover, 24 pp., offset 4/1, 215 x 275 mm
Edition of 1000
ISBN 978-1-905464-31-9
Published by Ridinghouse
$22.00 ·
Published on the occasion of the exhibition
John Latham, Canvas Events
at Karsten Schubert / Richard Saltoun
5 May — 11 June 2010
This small but impeccably produced catalog introduces a never-before-exhibited series of works by the late British artist John Latham (1921-2006). The 1994 works called, Canvas Events, features spray-painted and twisted canvas on wooden stretchers. The works challenge the conventional relationship between canvas and stretcher, turning the traditional site of the painting into a sculptural field. Latham often worked with spray paint; he often described the dotted sprinkled result as miniature universes. Reproductions of the 1994 Canvas Events are accompanied by a conversation between Latham, Hans Ulrich Obrist and Barbara Steveni, in which they discuss the artist's work over time.