KALEIDOSCOPE Magazine 22, Fall 2014
Softcover, 256 pp. + Ari Marcopoulos poster, offset 4/4, 230 x 300 mm
English edition
ISSN 2038-4807
Published by KALEIDOSCOPE Press
$18.00 ·
Kaleidoscope's newest release, Issue 22 (Fall 2014), introduces a completely redesigned and revamped version of the magazine, under the visionary art direction of Munich-based Bureau Mirko Borsche. The magazine's new direction combines its defining curatorial and interdisciplinary approach with an emphasis on the power of images and a keen attention to the update, and is best epitomized by the new cover tagline: VISUAL CULTURE NOW.
In the renovated opening section of HIGHLIGHTS, twelve profiles account for the best of the season: Boychild (by Francesca Gavin), Ed Fornieles (by George Vasey), Adriano Costa (by Laura McLean-Ferris), Liu Chuang (by Venus Lau), Carol Rama (by Jesi Khadivi), Tabor Robak (by Alex Gartenfeld), Jana Euler (by Martha Kirszenbaum), Guan Xiao (by Pablo Larios), Alex Da Corte (by Piper Marshall), David Ostrowski (by Peter J. Amdam), Aphex Twin (by Francesco Tenaglia), and Torey Thornton (by Ross Simonini).
To follow, our signature MAIN THEME section, titled SO NY, is dedicated to practices informed and inspired by the city of New York. From the gritty urban feeling to the great sense of community — living and working in NYC provides endless inspiration and fuel for artists and creators. We have selected four pairs, from different generations and circles, to share memories and discuss perspectives: Jeffrey Deitch and Fab 5 Freddy, Chris Martin and Joyce Pensato, Brendan Dugan and Ari Marcopoulos, and Cecilia Alemani and Marianne Vitale. The result is a choral tale of convergences, strategies, connections, and old and new magics. Enriched with a collectable poster by Ari Marcopoulos!
On the other hand, the MONO section and cover story are dedicated to Norwegian, Los Angeles-based photographer Torbjørn Rødland. Seemingly speaking the fetishistic idiom of advertisement, marketing and food photography, Rødland's images are in fact pervaded by the most compelling kind of perversity and haunted by boredom, spiritual longing, and a sense of aftermath. This monographic survey comprises an essay by Chris Sharp, an interview by Hanne Mugaas, and original portraits by Trine Hisdal.
Later on, a brand new section invites the eye to an enthralling journey across over 80 pages of visual contributions by artists, curators and image-makers, affirming the magazine's centrality as a tool to show and experience art. This issue's VISIONS include "Chopped & Screwed: Austin Lee and David Benjamin Sherry," curated by Alessio Ascari; H.R. Giger's "Biomechanoid"; Dorothea Tanning's "Paintings"; Alexandra Bachzetsis's "From A to B via C"; "Rondes Bosses," curated by Nicolas Trembley; Chris Wiley's "Technical Compositions"; and David Rappeneau's "$$$$$$$$$$$$$$$$$$$$$$$$$$$."
Lastly, the closing section of REGULARS features our insightful columns on the past, present and future of art and culture: in the first installment of Futura 89+ Hans Ulrich Obrist and Simon Castets interview American poet Andrew Durbin; Producers features Carson Chan's conversation with Artsy's founder Carter Cleveland; Christopher Schreck explores Francesco Clemente's India as part of the Panorama series; and in Pioneers Fredi Fischli and Niels Olsen talk to legendary artist Ashley Bickerton.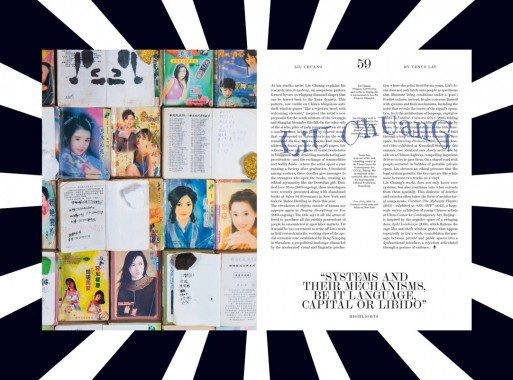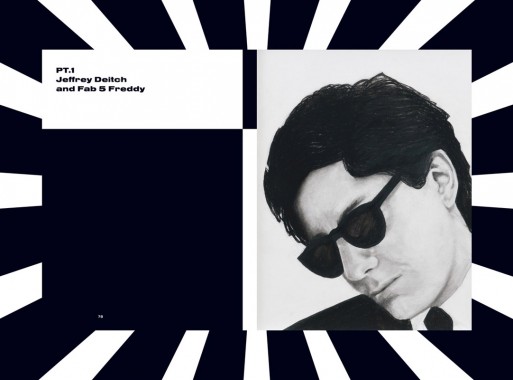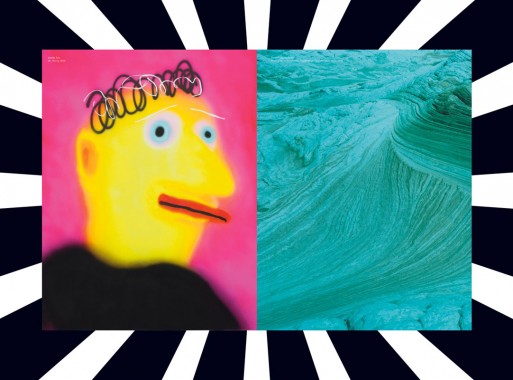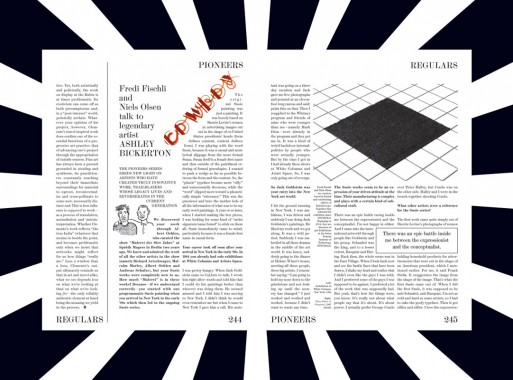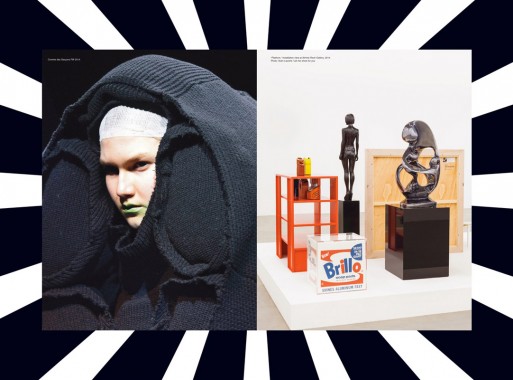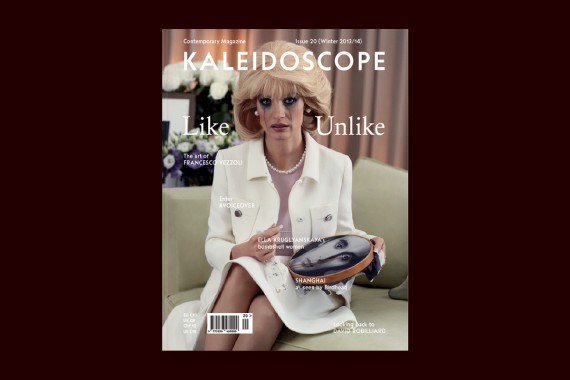 KALEIDOSCOPE Magazine 20 — Winter 2014
Softcover, 242 pp. + three special inserts, offset 4/4, 220 x 287 mm
English edition
ISSN 2038-4807
Published by KALEIDOSCOPE Press
$18.00 ·
The opening section of HIGHLIGHTS features Latvian-born painter Ella Kruglyanskaya (words by Chris Sharp); Danish performer Christian Falsnaes (interview by Raimar Stange); American painter Ned Vena (words by Mathieu Malouf); British artist Haroon Mirza (interview by Thom O'Nions); and Berlin-based Loretta Fahrenholtz (words by Michele D'Aurizio).
Edited by Kaleidoscope's editor-in-chief Alessio Ascari and entitled #VOICEOVER, the MAIN THEME section is dedicated to the deployment of off-camera commentary as a conceptual device in moving image works. The survey presents an overview by Shama Khanna on a new generation of artists, including Ed Atkins, Camille Henrot, Pilvi Takala, Duncan Campbell and Laure Prouvost; a case study by Pablo Larios on Jordan Wolfson; an essay by Marie de Brugerolle on French filmmakers Chris Marker and Jean-Luc Godard; and a conversation between Oliver Laric and George Vasey on voiceover in the pop realm.
Riding the edge of contemporary art and show business, the controversial work of Francesco Vezzoli, our cover story and the subject of the MONO section, occupies a schizophrenic space between pop and conceptualism, high and low, cynicism and criticality. The section comprises an essay by Andrea Viliani, an interview by Kevin McGarry, and a visual project specially created by the artist based on Grindr profiles. 
A selection of videos featured in the Mono and Main Theme sections will be soon available to watch on KALEIDOSCOPE Videoclub, our new online channel of video exhibitions. Stay tuned!
Lastly, this issue's section of REGULARS features Hans Ulrich Obrist introducing Swiss artist Kaspar Müller; Carson Chan meeting young global curator Simon Castets; Davide Quadrio reporting on the art scene in Shanghai, in conversation with local duo Birdhead; Fredi Fischli and Niels Olsen rediscovering the art of Chicago artist Christina Ramberg in conversation with Albert Oehlen; and Matthew Erickson inaugurating a new series of articles focused on single art works, Close-up, with an in-depth look at Matthew Barney's latest project, River of Fundament.
The issue is enriched by our seasonal TIPS on following, reading, listening, stopping by, meeting and visiting; as well as by three SPECIAL INSERTS by Belgian collective Leo Gabin, British maverick David Robilliard and Japanese legendary illustrator Hajime Sorayama.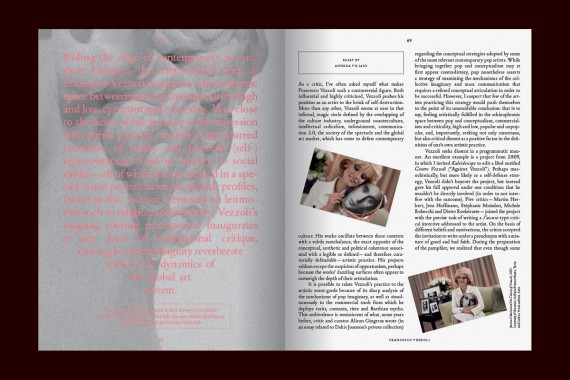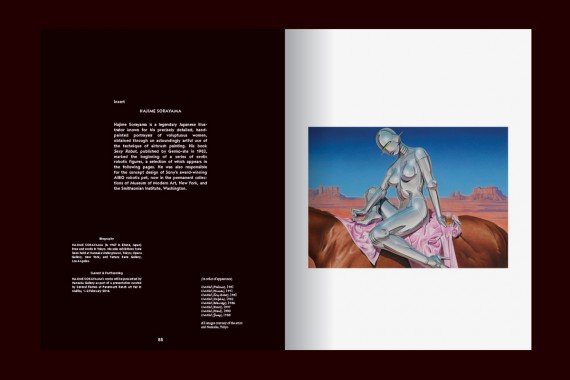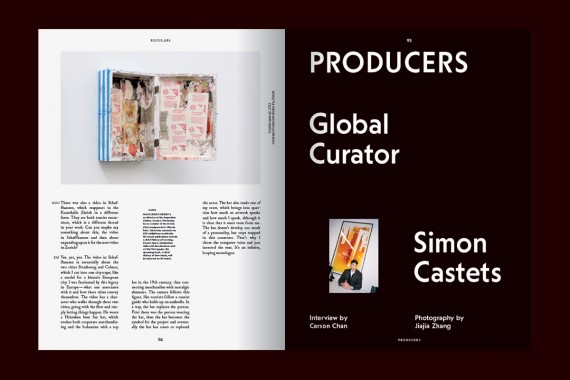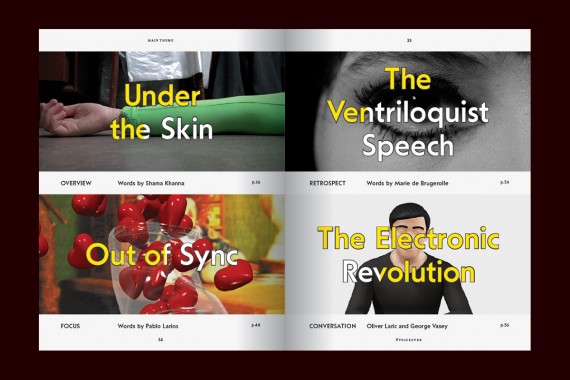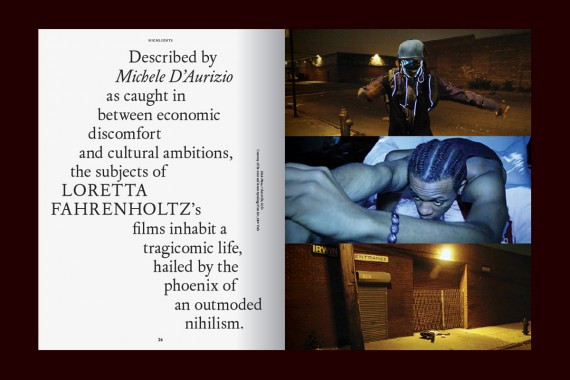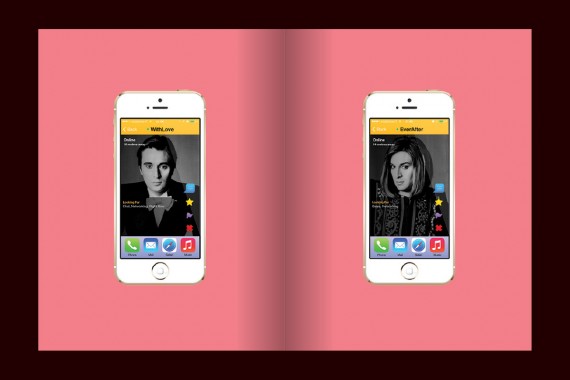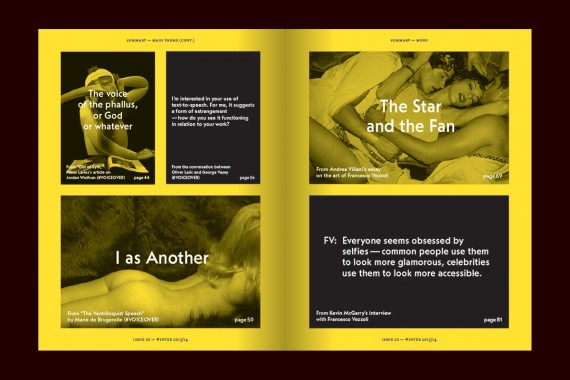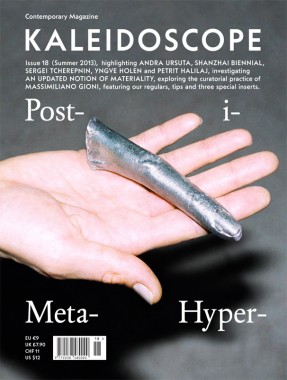 KALEIDOSCOPE Magazine 18 — Summer 2013
Softcover, 228 pp. + three special inserts, offset 4/4, 220 x 287 mm
English edition
ISSN 2038-4807
Published by KALEIDOSCOPE Press
$12.00 ·
KALEIDOSCOPE Issue 18 (summer 2013), highlighting Andra Ursuta, Shanzhai Biennial, Sergei Tcherepnin, Yngve Holen and Petrit Halilaj; investigating an updated notion of materiality; exploring the curatorial practice of Massimiliano Gioni; featuring our regulars, tips, and three special inserts.
HIGHLIGHTS
The issue's opening section of HIGHLIGHTS features Andra Ursuta, whose practice is understood by Joanna Fiduccia as committed to annihilating sculpture's distance from our world; the fashion-label-cum-art-project Shanzhai Biennial, whose tangible products, explains Kevin McGarry, are eclipsed by their collateral evidence; Sergei Tcherepnin, described by Lawrence Kumpf as creating a complex system of bodily configurations and social situations; Yngve Holen, whose works are read by Pablo Larios as sentient beings concerned with frustrated circulation, technological growth and associative networking; and Petrit Halilaj whose practice is framed by Elena Filipovic as rejecting pathos in favor of an intimate and critical inflection of the political.
MAIN THEME
This section, titled Post-i-Meta-Hyper-Materiality, brings together a substantial group of artists who introduce the concept of emotional and bodily alienation within the discourse dominated by the readymade, corporate art pursued by many of their digital-native peers. The elusive sculptural works of Nicholas Deshayes, Steve Bishop, Marlie Mul, Magali Reus, Ben Schumacher and Alice Channer are framed by Karen Archey as deeply engaged with materiality and production processes and imbued with bodily allusions, while also commenting on issues of abstraction, dispersion, consumption and technology. A visual essay curated by fashion futurologist Veronica So reveals how, from sculptures designed by digital simulations to edible candies formed by human body scans, the appearance of 3D printing kicks off a range of playful experiments with technology and originality. Also in this section, Alice Channer talks to Rebecca Geldard about the starting point of each work, which she describes as "a moment of material seduction"; and artists Pamela Rosenkratz and Alisa Baremboym discuss physicality versus technology and the shifting boundaries between our bodies and the external world in a cross-interview by Ruba Katrib.
MONO
Comprising an essay by Jonathan Griffin, an interview by Francesco Manacorda and a photographic portrait by Ari Marcopoulos, this issue's MONO is devoted to the Director of the International Art Exhibition at this year's Venice Biennale, Massimiliano Gioni. Pragmatic bordering on opportunistic throughout his adventurous career, and yet described as "a hopeless romantic" by one of his most affectionate colleagues, Gioni states that his own failure to understand is what fuels his interest in art. Generally averse to chronological or historically comprehensive presentations and departing from the tautology of the masterpiece, he is instead a proponent of Outsider and self-taught art. His exhibitions, which he defines as products of a collective intelligence, are often concerned with the position of art within our image-based society, as well as the sites of an exploration of interior worlds, dream states and psychological visions.
REGULARS
Finally, it this issue's REGULARS, Hans Ulrich Obrist and Simon Castets interview emerging artist Amalia Ulman; Gary Carrion-Murayari stages a three-way interview with Valentin Carron and Isabelle Cornaro; Felix Burrichter meets design critic Alice Rawsthorn; Leung Chi Wo, David Clarke and Lam Tung-pang engage in a round table about the art scene in Hong Kong then and now; finally, Laura McLean-Ferristraces the legacy of folk in British contemporary art from the exhibition Black Eyes and Lemonade to the practice of Jeremy Deller.
SPECIAL INSERTS
The edition is enriched by our seasonal TIPS on following, reading, listening, stopping by, meeting and visiting; as well as by three SPECIAL INSERTS, including a selection of paintings by Benjamin Senior, photographs by Jochen Lempert and collages by Sterling Ruby.