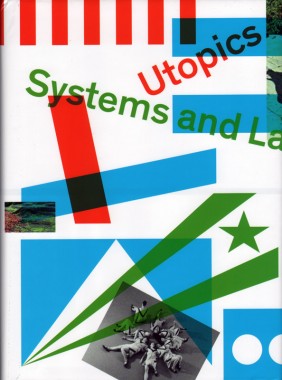 Simon Lamunière, Utopics: Systems and Landmarks
Hardcover, 160 pp., offset 4/4, 160 x 220 mm
Edition of 2000
ISBN 978-3-03764-056-2
Published by JRP|Ringier
$45.00 ·
This publication examines the spaces, nations, and communities created by artists or indivuals to develop alternative modes of living. Throughout history individuals have continuously developed systems based on a mix of reality, fiction, and mediatization, create micro-nations, or fight for their existence. All these proposals are simultaneously real and utopic. By inventing identity signs (IDs, flags, constitutions, currencies, etc.), by practicing their beliefs (be it through dance, naturism, terrorism, or collectivism), and by working on the boundaries of reality (parallel worlds, isolationism, new territories, etc.), these proposals are challenging our definitions of normalcy and territoriality. The title
Utopics
is itself the free contraction of utopias, you, topic, topos, and pics.
Conceived as a glossary, the book includes artists such as Le Bélier, Carsten Höller, Clemens von Wedemeyer, Fabrice Gygi, General Idea, Lang/Baumann, Matt Mullican, Mai-Thu Perret, NSK (Irwin), Peter Coffin, Steiner & Lenzlinger, Superflex, as well as intitiatives such as La République Géniale (Robert Filliou), State of Sabotage (Robert Jelinek), micro-nations, L'Ecole de Stéphanie, etc.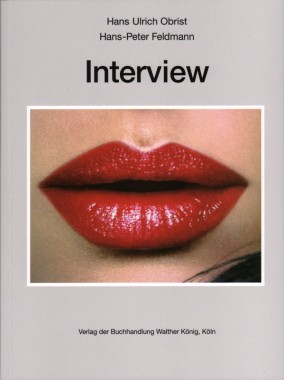 Hans Ulrich Obrist and Hans-Peter Feldmann, Interview
Softcover, 130 pp., offset 4/1, 165 x 220 mm
English and German
Edition of 2000
ISBN 978-3-86560-660-0
Published by Walther König
$49.00 · out of stock
Hans Ulrich Obrist and Hans-Peter Feldmann, who have known each other for around 20 years, talked about the possibility of an interview for quite some time. They finally decided that Obrist pose the questions in writing, and Feldmann answer each of them with a picture.