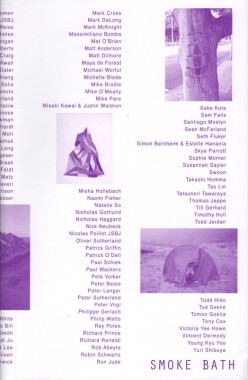 Peter Sutherland, Smoke Bath
Softcover, 328 pp., offset 1/1, 5.25 x 8 inches
Edition of 500
ISBN 978-0-98259360202
Published by Seems
out of print
Smoke Bath
is a collection of photographs and art work loosely based on the theme of camping, nature, and exploring.
The goal of Smoke Bath is to showcase the work of artists that are inspired by nature and raise money for freshair.org in the process. The Fresh Air Fund (freshair.org) is an independent, not-for-profit agency that provides free summer vacations to New York City children from low-income communities.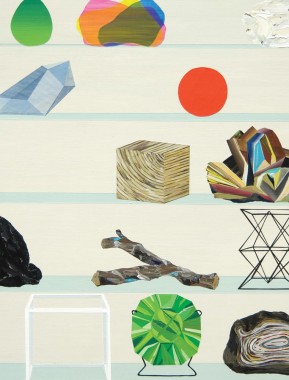 Paul Wackers, Giving in to Live the Experience
Softcover, 24 pp., offset 4/1, 9.5 x 12.5 inches
Edition of 500
Published by Seems
$16.00 ·
Wackers' depicts the remnants of human activity, but people are noticeably absent from his compositions. He focuses instead on what is left behind, or perhaps abandoned: facsimiles of the natural world, vacant interiors, and clusters of accumulated objects.